Iran
Technology
Official: Iran to Commercialize 10 New Biomedicines in 3 Years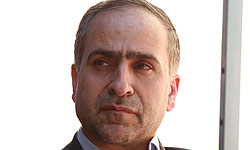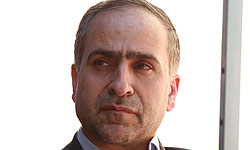 Iranian Deputy Health Minister for Research and Technology Mostafa Qaneyee announced on Wednesday that Iran will start mass-production of 10 new home-made biomedicines in the next few years.
"These 10 drugs include medicines to treat cancer, infertility, rheumatoid arthritis, osteoporosis, MS, Crohn's disease, gout, hemophilia and diabetic ulcers and have applications in healing wounds and burns and blood production," Qaneyee said.
"A number of the mentioned medicines have applications as multipurpose drugs for treating diseases like cancer, as well as (diseases caused during) chemotherapy stages and hepatitis C," he added.
"The industrial and semi-industrial stages of producing the mentioned drugs will be gradually completed between the next 2 to 3 years," Qanayee underlined.
Iran has taken wide strides in science and technology, particularly in medical and medicinal fields, in recent years.
In relevant remarks in August, Iranian Health Minister Marzieh Vahid Dastjerdi boasted the country's astonishing progress in producing medical tools, equipment and drugs, and said Iran stands 12 in the world ranking of biomedicine production.
"Iran ranks 1st in the region, 4th in Asia and 12th in the world in producing biological drugs," Vahid Dastjerdi said in a ceremony in Tehran at the time to unveil 8 new types of hi-tech medicines used for treating various kinds of diseases.
She also announced that the global exports value of biomedicine industry stands at $1,000bln, and Iran can have a large share of this figure.
Also, Iran announced in August that it would unveil 8 new radiomedicines by early February 2013.
"The production and quality control of 8 other radiomedicines have ended and they will be unveiled at most by the Ten-Day Dawn (marking the anniversary of the Iranian revolution's victory over the former Pahlavi regime in early February)," Executive Director of Iran's National Large-Scale Plan for Radiomedicine Production Technology Amir Reza Jalilian told FNA at the time.
He said that Iran has already produced 15 radiomedicines and it plans to synthesize 6 other new types of radiomedicines in the near future.