Iran
Middle East
Syria
Official: Iran to Continue Strong Support for Syria
Iranian Parliament Speaker's Special Aide for International Affairs Hossein Amir-Abdollahian hailed Syria's key role in the Resistance and added that his country will support Syria with power.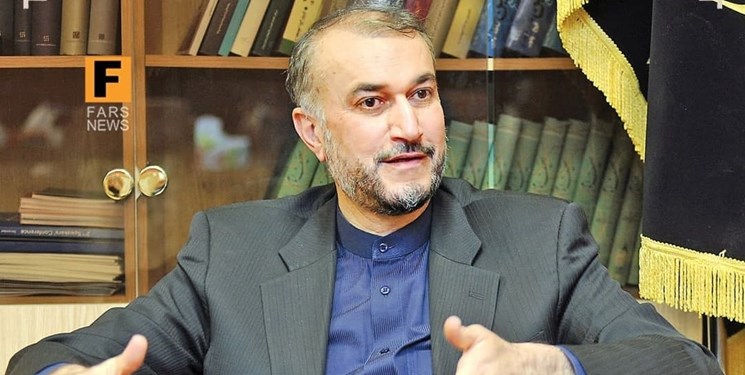 Amir-Abdollahian, in his meeting with Syria's Envoy to Tehran Shafiq Dayoub, praised the important status of Damascus in the Resistance Front, stressing that Iran will continue to support the Arab country powerfully.
He referred to the US' destructive and interventionist policy in the region and the world, saying that the US insistence on negotiating with Iran is not a new phenomenon.
"We negotiated with both Democrats and Republicans," the official noted, adding, "The White House rulers only change their masks, but openly breach and betray covenants."
"The United States has only one way, and that is to lift all sanctions in practice," Amir-Abdollahian stated.
Dayoub, for his part, appreciated Iran's full support for the leadership, people and government of Syria, saying, "The assistance of the Leader, people and government of the Islamic Republic of Iran will remain forever in the historical memory of the Syrian people and we are proud of it."
In relevant remarks in mid-February, Iranian Foreign Minister's Assistant for Special Political Affairs Ali Asqhar Khaji underlined his country's readiness to help the process of repatriation of Syrian refugees.
Khaji made the remarks in a meeting with the Red Cross Director for Near and Middle East in Sochi city in Russia on February 17.
During the meeting, both sides discussed humanitarian issues, including the situation of the Syrian refugees, the displaced populations, lost people and captives.
They also stressed the need for cooperation of all sides to help the resolution of humanitarian issues, specially repatriation of the refugees.
Khaji said that resolution of humanitarian issues should not be based on political ends.