Palestine
Official: Israel's Begging for Ceasefire Sign of Palestine's Might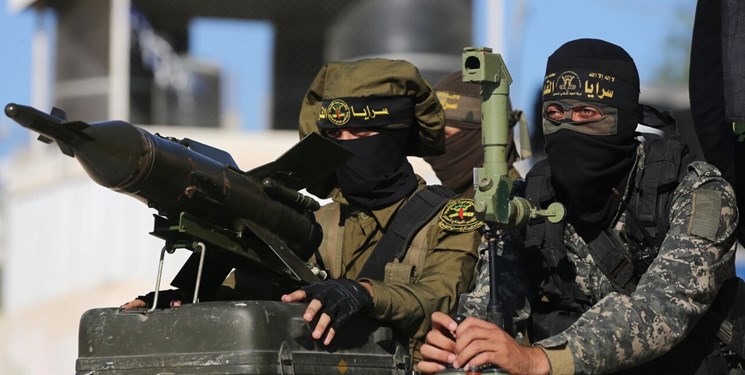 Secretary of Iran's Expediency Council Mohsen Rezayee said Israel's request for ceasefire indicated the power of the Palestinian people and Gaza.
"The Zionist regime's ceasefire request is a sign of the authority and victory of the Palestinian people and combatants of Gaza," Rezayee tweeted.
"Maintaining the readiness of the youth and jihadi groups to defend, equip, and assist in reconstruction is a duty that nations must demand of governments," He added.
"Congrats on Palestine's victory," Rezayee concluded.
The Israeli regime announced a unilateral ceasefire starting at 2 a.m. on Friday, which was accepted by the Palestinian resistance groups in Gaza with Egyptian mediation.
Israel's latest bombardment of the Gaza Strip since May 10 has killed at least 248 people, including 66 children and 39 women.
More than 1,900 Palestinians have also been injured in the Israeli airstrikes that have targeted the coastal enclave's infrastructure, destroying homes, roads, medical facilities, schools, power lines and sanitation and sewage systems across the impoverished territory, which has been under Israel's siege for more than a decade.
In a relevant statement on Saturday, Iran's Army congratulated the Palestinian people on their victory against Israel, saying that the strong and oppressed Palestine showed the enemy's inability.
The Iranian Army lauded the recent victory of the Palestinian nation in the 12-day battle against the Zionist regime, stressing that the struggles of the Palestinian nation proved that the usurper regime has become weaker than before.
"The victory of the Palestinian people in the 12-day war against the Zionist regime in the Gaza Strip reminds of an inspiring message of the Islamic Revolution at the regional level and the sign of hope for the clear path and fruitfulness of resistance and stability against oppressors and usurpers," the statement said.
"The victory proved the divine promise that right will overcome wrong," it added.
The statement noted that resistance will continue until the final victory and freedom of the Holy Quds.