Economy
Official: Italian Firms Willing to Import Gas from Iran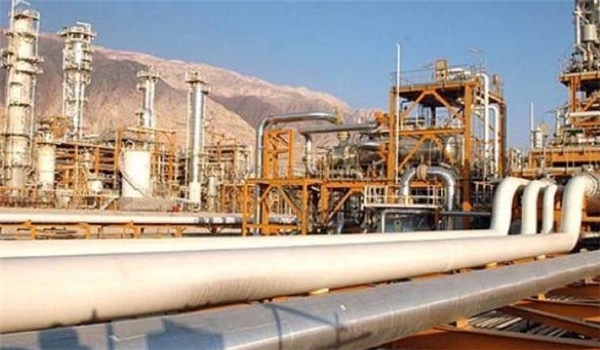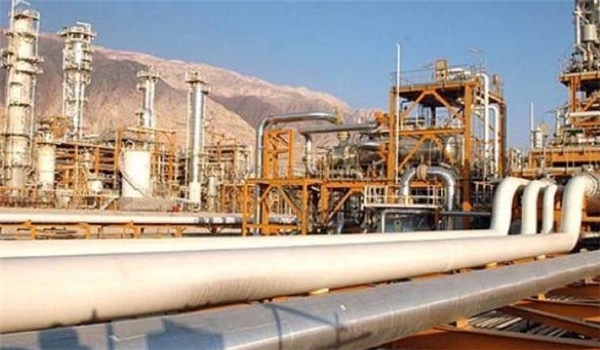 A number of Italian companies have shown interests in importing gas from Iran, a senior Iranian energy official said.
"Several Iranian companies are willing to import natural gas from Iran," Director General of the National Iranian Gas Export Company (NIGEC) Alireza Kameli told reporters on the sidelines of the 19th International Oil, Gas, Refining and Petrochemical Exhibition on Friday.
He noted that the Italian SI company one of the Italian companies that has voiced willingness to import gas from Iran after a pipeline meant to transfer natural gas from Iran to Europe is completed.
On Tuesday, Iranian Deputy Oil Minister for International Affairs Ali Majedi announced that the European countries can import Iran's natural gas through three separate route.
"Iran can export natural gas to Europe through three different ways, including via the Turkish pipeline which is considered the most cost-effective route under the current circumstances," Majedi told FNA.
He underlined that export of Iran's gas to Europe will be a win-win deal as Europe has been looking for various gas resources and production of gas from the new phases of Iran's South Pars gas field will begin soon.
"The second route is a pipeline which passes through Iraq, Syria, Lebanon and (finally) the Mediterranean Sea," Majedi said, adding, "The third route is an undersea route passing beneath the Mediterranean Sea."
The plan to transit Iran's gas to Europe through Turkey came after the failure of negotiations on the construction of the Nabucco gas pipeline, which prompted some European companies to officially ask for importing Iran's natural gas.
The Nabucco pipeline is a proposed natural gas pipeline which starts from Turkey's Erzurum to end in Austria's Baumgarten an der March and aims to reduce Europe's gas dependence on Russia.
In September 2012, Iran announced that the necessary grounds have been paved for the export of the country's gas supplies to the European countries via Turkey, despite the new EU sanctions against Tehran.
"In addition to the agreement signed for the export of gas to Pakistan and Iraq, the permission to export gas to Europe via Turkey has also been taken," former Iranian Oil Minister Rostam Qassemi said at the time.
Last month, Iranian Minister of Industries, Mines and Trade Mohammad Reza Nematzadeh said Tehran is ready to supply natural gas to the European countries.
"Iran should be considered a reliable partner for natural gas supplies to Europe," Nematzadeh to the German business daily Handelsblatt.
He underlined that Iran has the world's largest natural gas reserves, and said, "Iran would be a reliable and long-term partner for Europe as the EU aims to decrease its dependence on Russian deliveries due to the ongoing Ukraine crisis."
The minister noted that the government was looking into a pipeline that would transport gas from Southern Iran to the Turkish border from which it could be pumped on to the West.
He added that before the sanctions went into force, there had already been concrete plans to deliver liquid gas to Spain, and feasibility studies for a separate pipeline to Europe were also under way.
Nematzadeh said that Europe's hunger for energy was strong enough to provide good business for both Tehran and Moscow.
The 19th International Oil, Gas, Refining and Petrochemical Exhibition kicked off in Tehran on May 6 with hundreds of major international oil firms attending the event.
Some 600 major energy companies from 32 countries are taking part in the annual international event, which will be wrapped up on May 9.
About 1,200 domestic energy companies are also participating in the high-profile oil show in Tehran.
Energy firms from various countries, including Russia, China, the United States, Canada, France, Germany, Japan, South Korea, Italy, Australia, Italy, India, Turkey, the United Arab Emirates (UAE), have registered to put their capabilities on display during the four-day exhibition.