Lebanon
Official, Popular Funeral for Wissam Al-Hasan in Beirut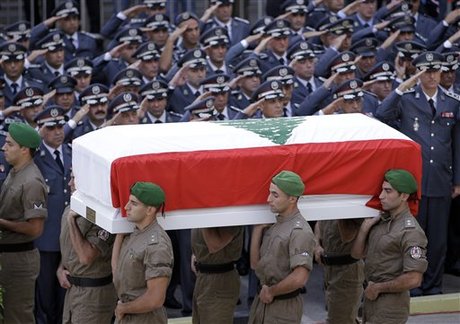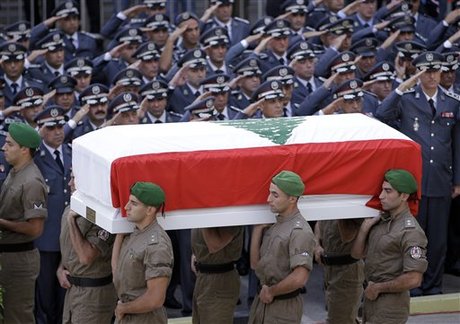 An official funeral was held on Sunday for slain Internal Security Forces Information Branch Chief Wissam al-Hasan.
The ceremony honoring Hasan took place at the ISF General Directorate headquarters in Beirut's Ashrafieh.
The funeral was attended by high-ranking Lebanese officials including Lebanese President Michel Sleiman, Prime Minister Najib Miqati, Interior Minister Marwan Charbel and ISF General Director Ashraf Rifi, in addition to army commander Jean Qahwaji.
Rifi delivered a speech in which he paid tribute to Hasan and his bodyguard Ahmad Sehyouni.
He lauded Sleiman's stances as "not unusual especially that he carried legitimate weapons to defend Lebanon."
For his part, President Sleiman said that the ISF-Information Branch under the management of Hasan "succeeded in revealing espionage and terrorist networks and foiled the" plan to stir strife.
He also called on the relevant authorities to reveal past assassinations, including the one that took the life of former Prime Minister Rafiq Hariri and "speed up" efforts to settle former minister Michel Samaha's case.
The president awarded Hasan the National Order of the Cedar – Grand Officer.
Hasan was then laid to rest, along with his bodyguard, alongside the tomb of former Prime Minister Rafiq Hariri in Martyrs square in Downtown Beirut.
Hasan was killed on Friday in a huge explosion that rocked the Beirut area of Ashrafieh, which left at least eight dead and 78 wounded, in the first such attack in the Lebanese capital since 2008.