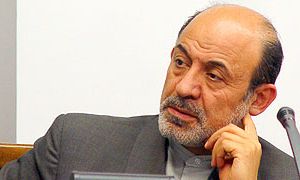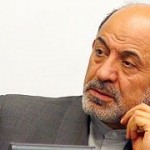 A senior Iranian Interior Ministry official on Tuesday once again stressed that Iran's documents and evidences on recent terrorist attacks inside the country unveil Washington's support for anti-Iran terrorist groups.
"Documents collected on the recent terrorist attack in (Iran's southeastern province of) Sistan and Balouchestan show that the global arrogance and the US have links with the Jundollah terrorist group and they want to spread insecurity in the neighboring state to Iran," Iranian Deputy Interior Minister for Security and Law Enforcement Affairs Ali Abdullahi said.
He pointed to recent terrorist attacks in Iran's western province of Kurdistan and Jundollah's terrorist operation in Sistan and Balouchestan, and said that the attacks indicate supports for Jundollah and other similar terrorist groups by the global arrogance.
"The US support for such terrorist groups is not a new issue," Abdullahi added.
Kurdistan has been recently hit by a spate of terrorist attacks.
Mamousta Sheikholeslam, the representative of the people of Kurdistan Province in Iran's Assembly of Experts, was shot dead by unknown gunmen in a mosque in the provincial capital Sanandaj less than two weeks ago.
Just a few days before that, Sanandaj's provisional Friday Prayers Leader Borhan Ali was also shot dead by three unidentified assailants.
Unknown gunmen also carried out an assassination attempt on a local judge in Sanandaj. The judge, however, survived the attack.
In another development, a suicide bomber last month blew himself as participants headed to a unity conference between Shiite and Sunni groups in the city of Sarbaz, in Sistan and Balouchestan.
The Pakistan-based terrorist group Jundollah, headed by Abdolmalek Rigi, has claimed responsibility for the deadly attack.
Commenting upon Iran and Pakistan's measures to confront Jundollah, Abdullahi added that Iran's documents have made Pakistani side more resolved to fight the group.
"The Pakistani government has fulfilled parts of the pledges it has made to the Iranian delegation," Abdullahi stated.