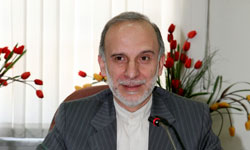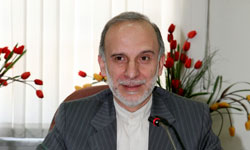 "Quran is not just for one nation or people, therefore the notions and interpretation of (the holy Quran's) divine verses should be translated into all languages so that everyone can benefit from its guidelines," Mostafavi said in a round table on translation and interpretation of the holy Quran at the 17th International Exhibition of the Holy Quran here in Tehran.
He noted that Quranic concepts will lead to the unity of views, thoughts and actions of peoples in different world countries, and added, "All thinkers who speak of human freedom, should understand the holy Quran in order to materialize their goals. Their lack of information about Quranic teachings is the reason why they have not gained success yet."
Mostafavi reiterated that the present injustice at the United Nations organization and in the powerful countries of the world lies in the materialistic and human thinking of their communities and lack of Quranic notions.
He then called on prominent Muslim figures to pay more attention to the translation of Quranic verses into other languages.