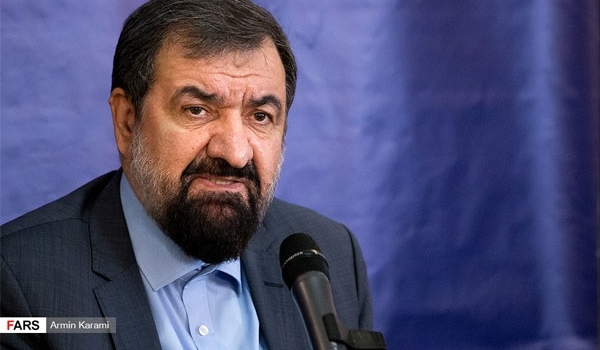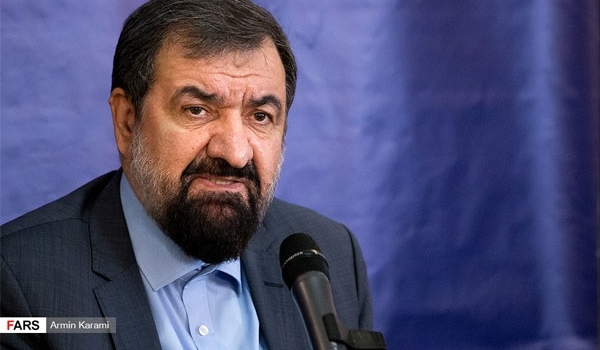 Secretary of Expediency Council (EC) Mohsen Rezayee warned Washington to avoid interference in Iran's internal affairs after US President Donald Trump voiced support for the recent riots in the country.
"The US rulers will be forced to apologize to the great Iranian nation for their interference in our country's affairs as (Hillary) Clinton was forced to apologize for the behavior of her predecessors (the 1953 coup in Iran)," Rezayee, also the former commander of the Islamic Revolution Guards Corps (IRGC), wrote on his twitter page on Wednesday.
Economic protests in a number of Iranian towns in the past few days have turned into riots each comprised of a few hundred protesters.
His remarks came after Trump tweeted on Monday that "The great Iranian people have been repressed for many years. They are hungry for food & for freedom. Along with human rights, the wealth of Iran is being looted. TIME FOR CHANGE!"
Iranian Foreign Ministry Spokesman Bahram Qassemi lashed out at Trump for his insistence on tweeting interfering words against Iran and insulting the country's people.
"His fully disarranged and contradictory positions against the Iranians are not a new issue. He has recently called the Iranians a terrorist nation and used a fake name for the Persian Gulf to provoke the Iranians' national sentiments," Qassemi said on Tuesday.
He blasted Trump for insulting the Iranian nation in his recent tweets, and voiced certainty that Iranian nationals across the world will react to him.
Qassemi advised Trump to pay attention to the problems in his country, including the armed conflicts, displacement of people and hunger, and adopt good speech and deeds instead of interference and insulting other nations.