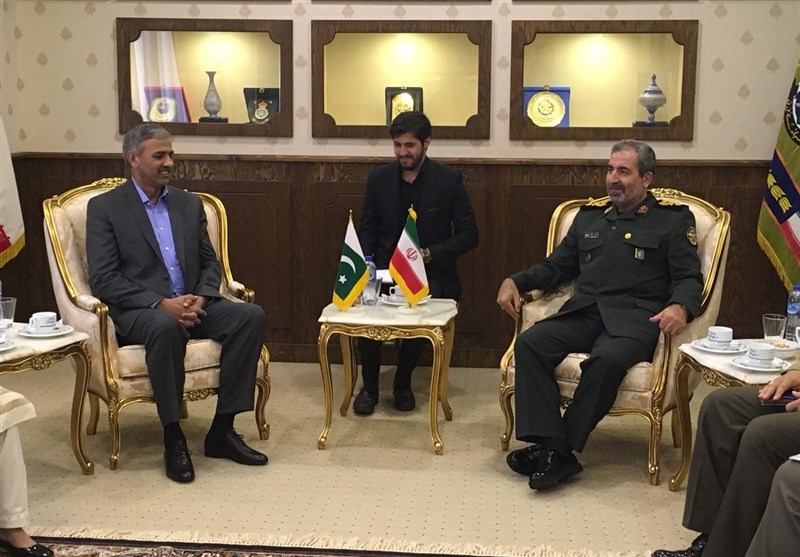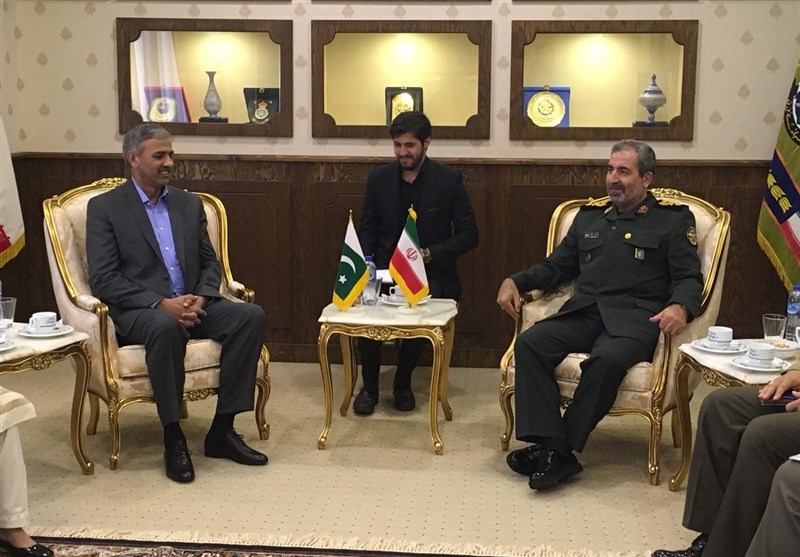 In their Sunday meeting in Tehran, Deputy Chief of Staff of the Iranian Armed Forces for Internal Affairs Brigadier General Qadir Nezami and Pakistan's Secretary Defense Lieutenant General Ikramul Haq discussed the military, defense and security cooperation between the two Muslim countries.
They also weighed plans to accelerate military cooperation to serve the interests of the two countries, the joint efforts for border security, and concerted action against terrorism and organized crimes.
Iranian and Pakistani commanders have held several meetings in recent months to coordinate regional cooperation and fight against terrorist groups that launch occasional attacks on Iranian border guards from inside Pakistan.
In April, Iranian Defense Minister Brigadier General Amir Hatami called for the enhancement of military cooperation with Pakistan in a meeting with his Pakistani counterpart in Moscow, saying close interaction between the two neighbors would contribute to regional peace and stability.