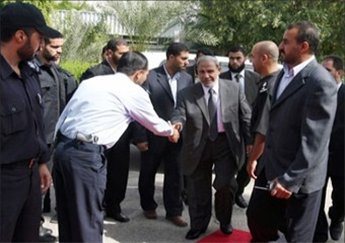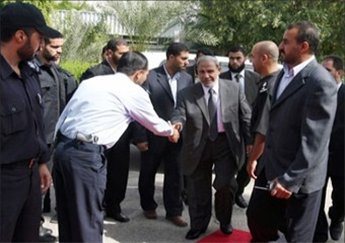 Deputy minister of foreign affairs Ghazi Hamad said a delegation from the Palestinian government in Gaza would be in Cairo today to discuss with Egyptian officials the opening of Gaza crossings as part of the truce deal signed with the Israeli side.
Hamad made his remarks to journalists during a business dinner organized by the Palestinian contractors union on Saturday to discuss the mechanisms to initiate the Qatari reconstruction projects in Gaza.
Hamad stressed that many solidarity delegations who visited Gaza lately promised to take part in the reconstruction of the war-torn enclave
The Hamas official affirmed that his government refuses to accept any politically-motivated financial help from any country, except for humanitarian reasons.
"We do not accept politicized funds neither from Qatar nor from Iran or Egypt. We will never be in the pocket of any side and we refuse to take political instructions from anyone," the official emphasized.
He added that his government deal transparently and not politically with any assistance regarding Gaza reconstruction.