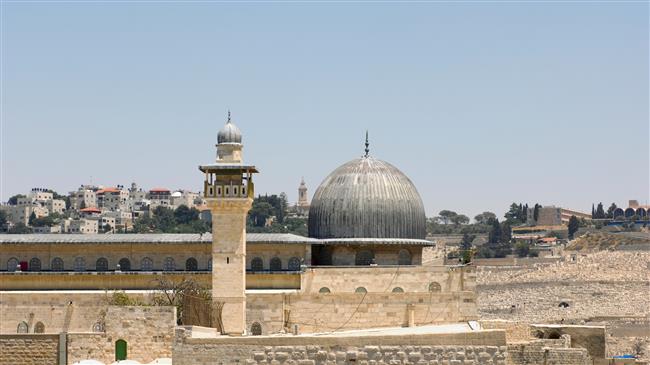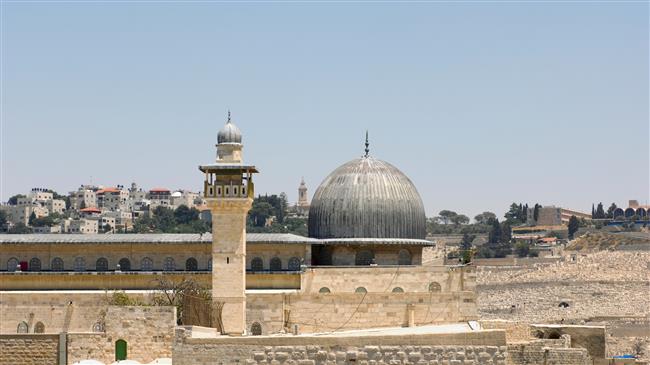 Secretary general of the Organization of Islamic Cooperation (OIC) will kick off his first official visit to the occupied East al-Quds (Jerusalem) next week.
According to the OIC on Thursday, Iyad bin Amin Madani will visit the al-Aqsa Mosque compound on January 5.
The official is also scheduled to meet with Palestinian President Mahmoud Abbas in Ramallah.
Back in May, Madani called on Muslims from all around the world to visit al-Aqsa in order to "confirm that this mosque is a part of their faith."
The Organization of Islamic Cooperation, formerly Organization of the Islamic Conference, was established in 1969 and has 57 members. The organization aims to promote dialogue between Islamic countries and the rest of the world and protect the interests of Muslims.
Over the past decades, Israel has tried to change the demographic makeup of al-Quds by constructing illegal settlements, destroying historical sites and expelling the local Palestinian population.
Palestinians are extremely angry at Israeli attacks on the al-Aqsa Mosque, considering them the desecration of the holy Islamic site. They argue that al-Quds is the capital of a future Palestinian independent state, and that its heritage should remain intact.
The al-Aqsa compound, which lies in the Israeli-occupied Old City of al-Quds, is a flashpoint. The location of the compound, known to Jews as the Temple Mount, is the holiest site in Judaism. The mosque is Islam's third-holiest site after Mecca and Medina in Saudi Arabia.