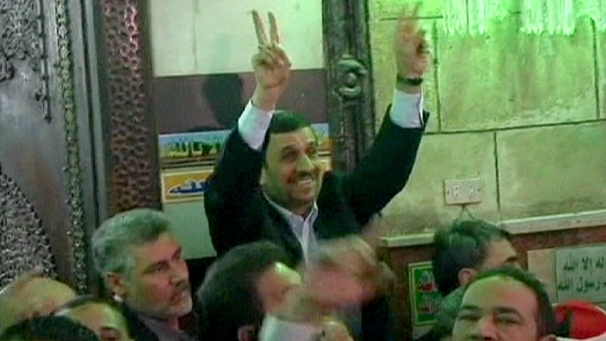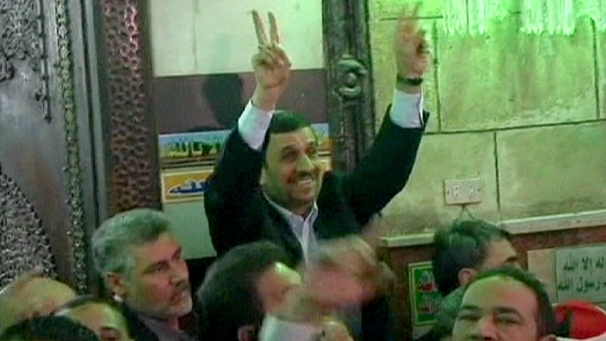 During the Organization of Islamic Cooperation meeting in Cairo, the Egyptian President Mohammad Mursi on Wednesday urged Syrian opposition groups to unify, as the Islamic leaders tackle the Muslim concerns around the world.
"The Syrian regime must draw lessons from history: it is the people who remain. Those who put their personal interests above the interests of their people will end up leaving," Mursi told heads of state and representatives of the OIC.
He also called on opposition parties not allied to Syria's National Coalition, which is recognized by the international community, "to coordinate with this coalition and support their efforts for a unified approach… for democracy."
The meeting gathers leaders of 26 of the OIC's 57 states, with Mursi assuming the organization's rotating presidency.
The gathering is expected to call for "serious dialogue" between the Syrian opposition and government officials "not directly involved in oppression".
The participants stressed the need to maintain "Syria's territorial integrity and sovereignty."
A meeting is scheduled between Egypt, Iran, Turkey and Saudi Arabia — members of a quartet dealing with Syria — on the sidelines of the summit.
The Cairo summit will also discuss the conflict in Mali, where France is pursuing attacks against Islamist militants.
The Islamic leaders will also discuss the issue of Israeli settlements on occupied Palestinian territory, a subject regularly brought up at OIC summits since the organization's creation in 1969.
The questions of 'Islamophobia', Muslim minorities in the world and economic cooperation in the Islamic world are also on the agenda.
Sectarian tensions within the Islamic world were brought to the surface on Tuesday during Ahmadinejad's visit to Al-Azhar, Sunni Islam's highest seat of learning.