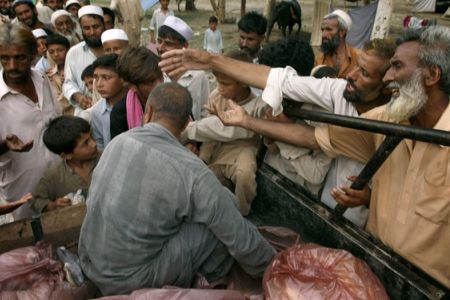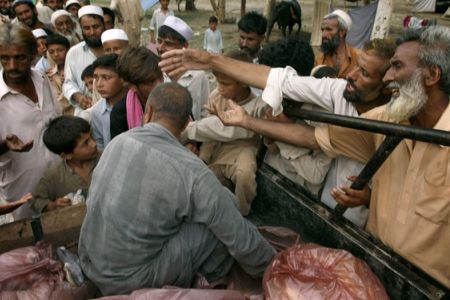 The Organization of the Islamic Conference (OIC) has appealed for assistance for millions of people displaced by the devastating floods in Pakistan.
In statement released on Wednesday, OIC called on member states, charity organizations, and financial institutions to help Islamabad out of what he described as a "disaster of gigantic proportions which requires colossal resources to be tackled."
"Pakistan alone is unable to overcome this challenge of great magnitude, and indeed, no other country would be able to face such calamity single-handedly," DPA quoted OIC Secretary General Ekmeleddin Ihsanoglu as saying in the statement.
The appeal comes on the heels of an emergency meeting held by the OIC at its headquarters in the Saudi city of Jeddah to address the humanitarian crisis in the member state of Pakistan.
The OIC specifically called on the Islamic Development Bank, the Islamic Solidarity Fund, and the Red Crescent Societies in its member states to support the flood victims.
The OIC also suggested the establishment of a common Emergency Disaster Response Fund to face similar crises in the future.
According to OIC figures, around 25 million people have been displaced and more than 1,600 people have been killed by the floods.