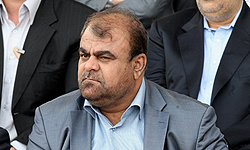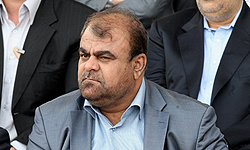 Iranian Oil Minister Rostam Qassemi said Iran's crude oil production will remain steady this year compared to the last year.
"The amount of the country's crude oil production this year will be the same as the production last year," Qassemi told the Iranian students news agency.
Qassemi's remarks countered the reports released by the western media reports alleging that they expect Iranian production to fall by about 850,000 bpd by the end of this year to 2.7 million bpd, and fall by another 200,000 bpd in 2013.
Qassemi's remarks also showed inefficiency of the western sanctions on Iran's oil industry. The European Union banned imports of Iranian oil starting July 1.
Qassemi further added that a number of new oil and gas fields had been discovered in the last year and new figures for the country's reserves would be announced shortly.
"Iran's crude is being supplied on the world markets and Iran has its traditional buyers," Qassemi told Shana, Iran's oil news website, on Wednesday.