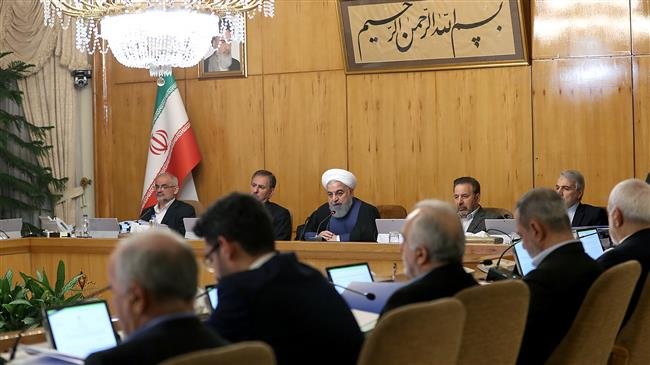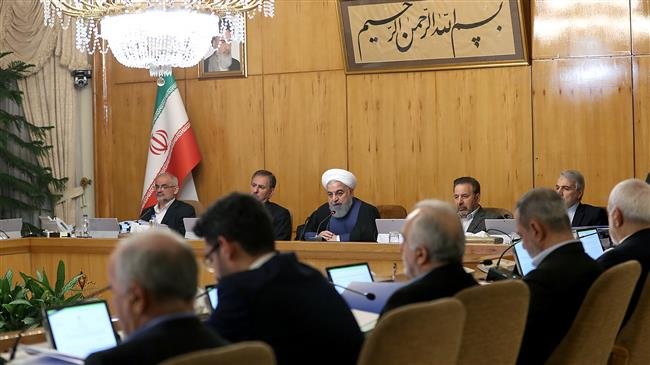 President Hassan Rouhani says Iran, as a country rich in oil and gas resources, cannot be excluded from the global energy market despite US attempts to cut the country's oil exports.
Speaking at a cabinet meeting in Tehran on Wednesday, Rouhani said that Iran's discoveries of oil has almost doubled over the past 40 years.
"Today, the country possesses higher amounts of oil reserves and condensates compared to the early days of the [1979 Islamic] Revolution; this shows that we have made great achievements in discovering new resources," he said.