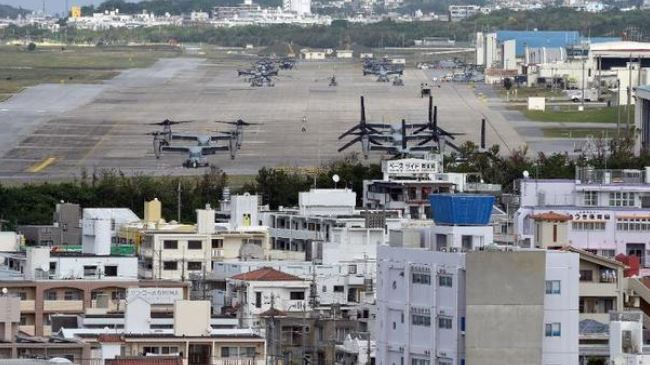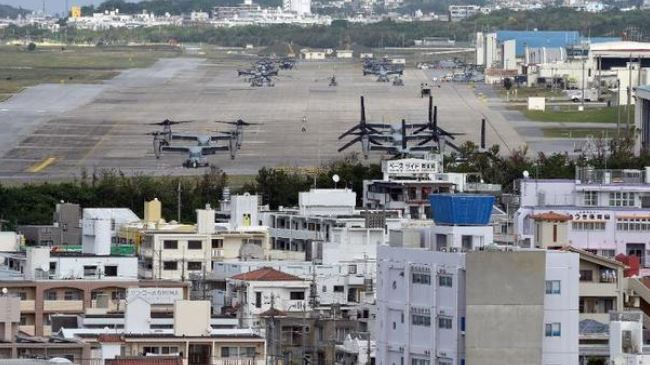 People in the Japanese island of Okinawa are casting their ballots to elect a governor, in a vote which will decide the fate of the relocation of a US military base there.
The Sunday election came as opinion polls have showed that anti-base candidate Takeshi Onaga, locked in a neck-and-neck fight with incumbent governor Hirokazu Nakaima, could win the race.
Nakaima is supported by Prime Minister Shinzo Abe and his party, who wants to continue works on the relocation of the base in the prefecture in Japan's far south.
The incumbent governor has came under harsh criticism since last year when he signed a deal allowing Abe's government to move the US Marines' Futenma Air Station from a crowded urban area in the island to a sparsely populated coastal district some 50 km (31 miles) to the north.
The decision came after 17 years of protests against the base in Okinawa, which is home to over half of the 47,000 US service personnel stationed in Japan.
Reports say the central government has vowed to aid the Okinawa economy financially in return for Nakaima reversing years of opposition to the move.
"Four years ago I voted for Nakaima but he broke his promises," Katsuji Miyagi, a retiree, said, adding, "I've had enough of these bases. I want no more bases in Okinawa."
The victory of Onaga would deal a major blow to the central government because the governor has the power to veto the project for construction of the new base.
The relocation plan is part of an agreement to move 9,000 Marines off Okinawa, including transferring 5,000, to Guam.