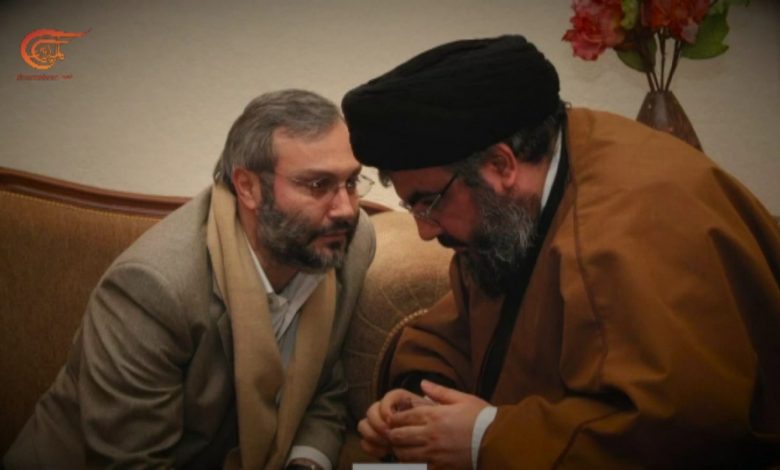 "He was calm, he loved his brothers. He didn't care about his self. He had never asked for any of demands that his fellows used to ask for," by these words, father of Hezbollah Secretary General Sayyed Hasan Nasrallah describes his son.
With his shining eyes that are filled with love, Sayyed Abdul Karim Nasrallah talks about his son, whom, for sure, is a source of pride.
On the 61st birthday of Sayyed Nasrallah, Al-Mayadeen pan-Arab channel broadcast on Sunday a documentary titled "Heart of the Guardian", referring to the Lebanese Resistance Leader.
"The most thing he asked for was reading books. His main hobby was to play football with his friends," Sayyed Abdul Karim Nasrallah says in the documentary.
S. Nasrallah: Humble and Generous
Narrating some stories from Sayyed Nasrallah's childhood, his father talks about the leader's humbleness and generosity.
"He had never asked for pocket money. One day I knew from one of his school colleagues that he used to distribute the money I had given him on his friends".
Talking about Sayyed Nasrallah's sharpness, Sayyed Abdul Karim narrates when he asked his Armenian neighborhood to teach his son English language.
"When Mrs. Mary taught him, she started calling: Oh Holy Cross! When I asked her about the issue, she said that Sayyed Nasrallah managed to memorize the English text after she read it once."
What S. Fadlallah Said about S. Nasrallah?
Recalling when Sayyed Nsrallah wanted to marry, Sayyed Abdul Karim says he complained to Sayyed Mohmmad Hussein Fadlallah- who had been described as the spiritual leader of Hezbollah in the early eighties of the last century- that his son was still young.
"Sayyed Fadlallah told me on that day: Don't worry he can't only take care of a family; he is capable of bearing the responsibility of an entire country!"
"His lifestyle in his house after marriage was not different from the lifestyle adopted at our home. He used to do things by himself, including cooking," Sayyed Abdul Karim Nasrallah says.
Harmony between S. Nasrallah and Imad Mughniyeh
"The relation between our whole family and Haj Imad Mughniyeh was very special," Sayyed Jawad Nasrallah, the son of Hezbollah S.G. says in the documentary.
"Everything I wanted, I used to ask Hajj Imad for, this was his own demand, and this was the situation until 2008" Sayyed Jawad Nasrallah tells Al-Mayadeen, referring to Hezbollah's prominent military commander who was assassinated by a terrorist blast blamed on Israeli Mossad intelligence agency in the Syrian capital, Damascus, in 2008.
"Hajj Imad was the angel who protects Sayyed Nasrallah. We used to feel jealousy about their close relation. Even, we called them "birds of love" due to their harmony that was not related to their posts in the Resistance," Sayyed Jawad Nasrallah describes the brotherhood between the two leaders.
Source: Al-Mayadeen and Al-Manar English Website