Europe
One-fourth of Bosnians affected by flood: FM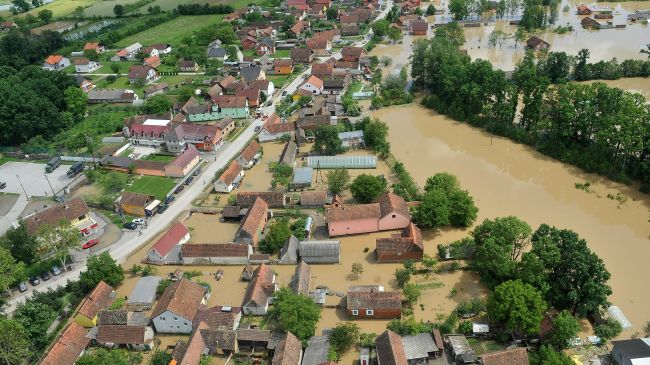 Over a quarter of Bosnia's 4 million people have been affected by the worst floods in the region in more than a century, Bosnian foreign minister says.
Speaking at a news conference on Monday, Zlatko Lagumdzija said around one million Bosnians have been hit by the recent record flooding across the Balkans.
The top Bosnian diplomat also noted that the natural disaster has left more than 100,000 houses and buildings unusable and around one million people without clean water supplies.
"The consequences of the flood are terrifying," Lagumdzija added.
Heavy rains and swollen rivers have been surging into villages, towns and cities in the past five days in the Balkan Peninsula.
The flooding, triggered by torrential rains, forced the governments of Bosnia and Serbia to declare a state of emergency on May 15.
Thousands of people in affected areas have been airlifted from their homes' balconies or rooftops.
In Serbia, floodwaters have also swallowed up entire towns and villages as well as parts of the country's main power plant, Nikola Tesla.
Rescue teams and humanitarian aid from 14 European Union member states have reportedly come to Bosnia and Serbia.
The overall death toll in the unprecedented floods in the region has reached 44.