Europe
One in five Scottish Parliament staff harassed: Report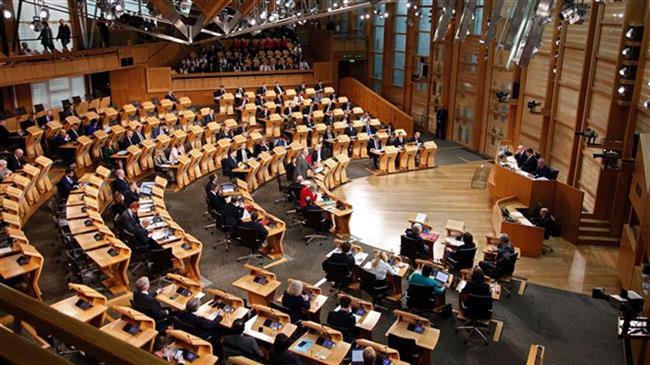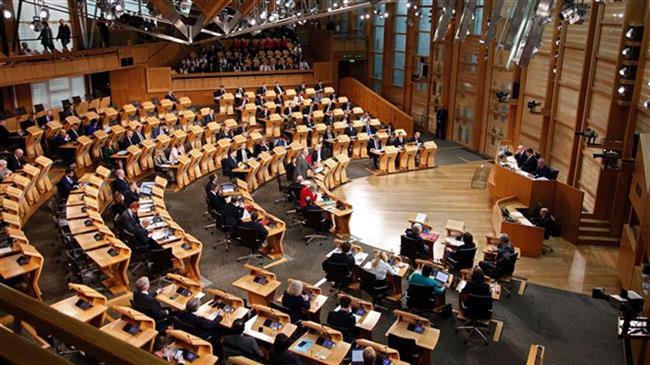 A confidential survey reports that more than 200 cases of sexual harassment and sexist behavior have occurred in the Scottish Parliament over the past two years.
The survey, commissioned by the Scottish Parliament but carried out by an independent market research company, revealed on Thursday that 30 percent of women working in the Holyrood building had been sexually harassed.
Of the 137 people who said they had experienced sexual harassment, 45 percent reported that the perpetrator was a Member of Scottish Parliament (MSP), with the majority of incidents happening since the 2016 election.
The survey said 16 percent of respondents reported unwanted looks or leers, and another nine percent reported unwanted physical contact such as hugging, kissing and groping.
More than 1,000 people who work at the Scottish Parliament, including MSPs, their staff, parliamentary workers, and news reporters responded to the survey.
Scottish Parliament's Presiding Officer and Labour MSP Ken Macintosh said a joint working group had been set up to investigate the reported findings.
"For an institution which prides itself on openness, inclusivity and on having progressive working practices, a number of the findings make for difficult reading," he said. "I am sorry that people have experienced this type of behavior while working here. I am determined to address this."
"Sadly, these issues are not unique to the Scottish Parliament … However, as the nation's legislature, it is our duty to take a moral and political lead in tackling sexist behavior and harassment," Macintosh added.
Nearly one in five people working in Britain's Parliament were sexually harassed or witnessed inappropriate behavior in the past year, says a new report.
Scottish First Minister Nicola Sturgeon said she was "shocked" after the survey revealed a fifth of staff working at the Scottish Parliament had experienced sexual harassment or sexism.
"I am shocked, saddened and disappointed by these survey results and I welcome the apology from the Presiding Officer to all of those who have experienced harassment or sexism while working in our Parliament," she said.
"No one should be subject to harassment or sexist behavior of any kind in their work or personal life and our national parliament should set a positive example as a place of work with the highest standards of behavior," Sturgeon added.
The Scottish first minister also stressed that no one who experienced sexual harassment should be made to feel it was their fault.
The survey was prompted after reports emerged that nearly one in five people working in Britain's Parliament had been sexually harassed or witnessed inappropriate behavior in the past year.