Europe
One killed, one injured in Swiss train collision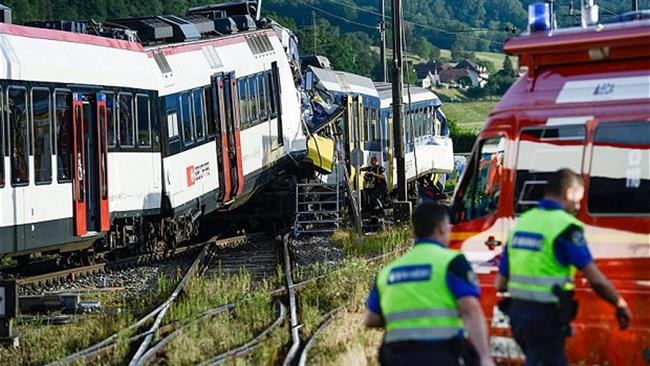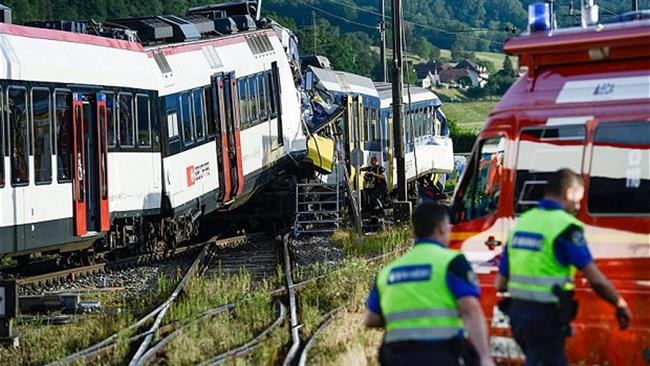 At least one person has been killed and one injured in a two-train collision in east-central Switzerland.
Police said in a statement that two construction trains collided in the town of Schwyz, the capital of the canton of Schwyz, at around 4:30 a.m. local time (0330 GMT) on Wednesday.
A 54-year-old German worker, who was on an outdoor platform on one of the construction trains, died of his injuries at the scene.
Meanwhile, a 52-year-old Portuguese man was injured and taken to hospital.
The accident apparently happened during maintenance work, generally done overnight when there is no regular rail traffic, on the Swiss trans-alpine Gotthard railway line, leading to the central city of Lucerne, near the Gotthard mountains in the Alps.
Both trains belonged to a private company, hired to carry out track maintenance, officials said.
According to Swiss Federal Railways (SBB), Switzerland's biggest rail company, one of the work trains had a rear-ended collision with the other one which was at a standstill.
The SBB said the accident has "severely damaged the rails," and train services between Lucerne and Arth-Goldau in Schwyz have been halted "for a long period due to the amount of damage" until further notice.
Police launched an investigation to find out the cause of the collision.
The crash comes despite Switzerland's rail being hailed abroad for both safety and quality.
In February, two passenger trains collided into one another in north of Switzerland's largest city of Zurich, leaving several occupants injured.