Iran
One killed, three wounded in terrorist bombing in southeast Iran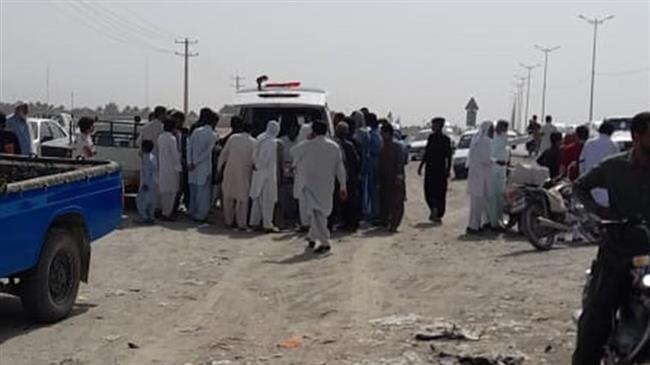 At least one civilian has lost his life and three others sustained injuries when a bomb explosion ripped through an area in Iran's southeastern Sistan and Baluchestan province.
The Islamic Revolution Guards Corps (IRGC) said in a statement that terrorists detonated an explosive device at 9:30 a.m. local time (0600 GMT) on Sunday in the city of Saravan, located 1,749 kilometers (1,086 miles) southeast of the capital Tehran.
The statement added that a woman was among the casualties.
Sistan and Baluchestan – which borders Pakistan — has seen several terror attacks targeting both civilians and security forces over the past years.
Iranian forces have repeatedly dismantled terror groups in the province, foiling their planned attacks and confiscating weapons and ammunition in the course of their security operations.
Back on July 6, 2019, a homemade bomb went off in the provincial capital city of Zahedan, but a second explosive device apparently intended to cause massive casualties was diffused by security forces.
The terrorist attack left no casualties but shattered windows of several shops in the vicinity.
Earlier that year, a car bomb killed 27 people and wounded 13 others. The so-called Jaish ul-Adl terrorist group claimed responsibility for the bombing. The bomber, along with a number of his accomplices, was later identified to have been 
Terrorist groups carrying out similar attacks against Iranian interests in southeastern and southwestern parts of the country have known links to Saudi Arabia and a number of other repressive regimes in the Persian Gulf region.
Riyadh is widely believed to be a key sponsor of Takfiri terrorists, who are inspired by Wahhabism, an extremist ideology preached by Saudi clerics. The extremist ideology promoted by Riyadh has put Saudi Arabia and Iran on the opposing sides of various conflicts across the Middle East.