Africa
One million South Sudanese may face famine: UN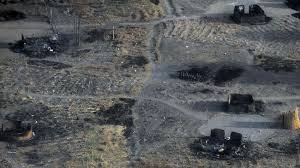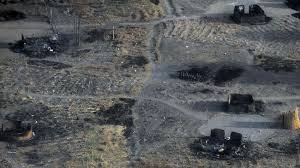 UN Secretary General Ban Ki-moon has warned that more than one million people are at the risk of famine in the conflict-torn South Sudan.
"Without immediate action, up to a million people could face famine in a matter of months," Ban told reporters on Wednesday before meeting with Kristalina Georgieva, the European Union's commissioner responsible for humanitarian aid.
"Millions are going hungry today — and we are seeing evidence of extremely high levels of malnutrition among hundreds of thousands of people displaced by the conflict — especially women and children," he said.
The UN chief also called on international aid agencies "to continue providing life-saving assistance and livelihood support."
Ban said that rival groups in the country should end the fighting and find a political solution to the conflict.
"We need an end to the fighting and a political solution to a conflict which has already taken a heavy toll on civilians; and all parties to the conflict must respect the rights of the people of South Sudan and abide by international humanitarian law," he stated.
The fighting between troops of South Sudanese President Salva Kiir, who is from the Dinka ethnic group, and his former deputy, Riek Machar, a Nuer, erupted around the capital Juba on December 15, 2013.
The conflict soon turned into an all-out war between the army and defectors, with the violence taking on an ethnic dimension that pitted the president's tribe against Machar's.
The violence continues in South Sudan despite a ceasefire signed on January 23 to end weeks of heavy fighting in the world's youngest nation.