Africa
World News
One policeman killed, 59 others injured in Tunisia unrest: Interior Ministry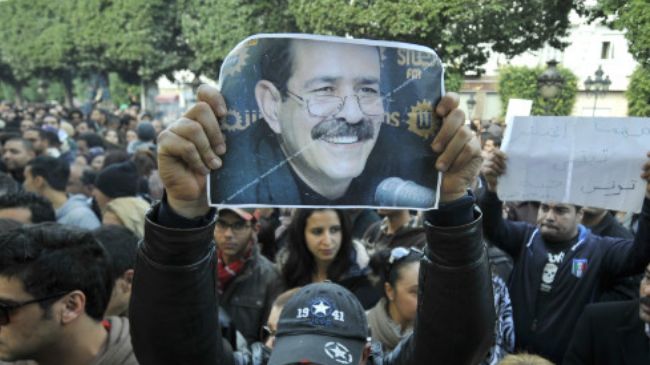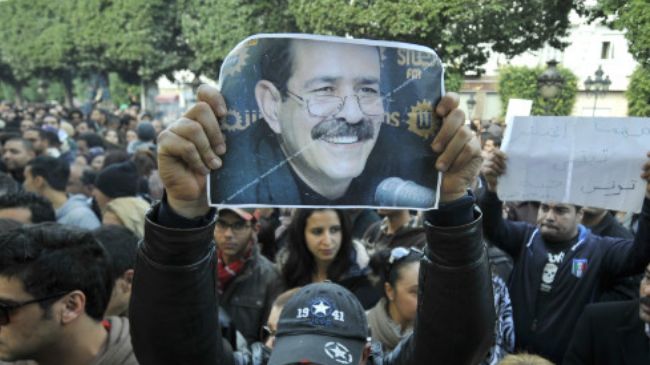 At least one Tunisian policeman has been killed and 59 others wounded during unrest sparked by the murder of leftist opposition leader Shokri Belaid, Tunisia's Interior Ministry says.
According to a statement released by the ministry on Saturday, some 375 people were also arrested.
Tunisia plunged into a political chaos after Belaid was fatally shot outside his home in the capital Tunis on February 6.
Belaid's assassination triggered violent demonstrations across the North African country, with the headquarters of the ruling Ennahda party being attacked in more than a dozen cities.
Opposition groups have accused Ennahda of being behind the assassination. However, the party's leader Rashid al-Ghannushi condemned the act and rejected the allegations.
Following the explosion of public anger over the murder, Tunisian Prime Minister Hamadi Jebali said in a televised address on Wednesday that he would dissolve the cabinet and form a new government of technocrats.
However, Ennahda's parliamentary leader Sahbi Atig said on February 7 that the premier's decision was rejected by his bloc of lawmakers. "The head of the government took the decision without consulting the (ruling) coalition or the Ennahda movement."
Analysts believe the assassination was carried out to discredit Tunisia's Islamist movement and to prevent the formulation of the country's constitution according to Islamic law.
In January 2011, the country's Western-backed dictator, Zine El Abidine Ben Ali, fled Tunisia to Saudi Arabia, after weeks of bloody protests over corruption, unemployment, and high food prices.
Tunisia's first freely elected government was sworn in December 2011, a year after the start of a popular uprising that ended the 23-year authoritarian rule of Ben Ali.