Syria
Only Syrians can decide country's fate: Envoy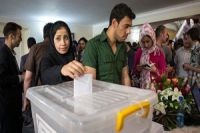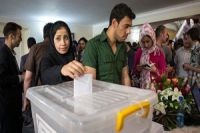 Syria's Ambassador to Iran Adnan Hassan Mahmoud has stressed that only the Syrian people are entitled to determine the fate of their country.
According to Press TV, Mahmoud on Wednesday said: "Today, Syrian expatriates residing in Iran are voting for presidential hopefuls in a free and democratic manner."
By casting their ballots, the Syrian nationals demonstrate their right to participate in a democratic vote, Mahmoud said, adding that the Syrians have identified the restoration of stability and security in Syria, confronting Takfiri terrorists and the reconstruction of their country as their priorities.
The diplomat also dismissed some Western state's opposition to the Syrian presidential election, underlining that Damascus is solely counting on the support offered by the "true friends of the Syrian nation that respect Syrian people's resolve and right to self-determination through the ballot box."
Syria has announced that it will hold presidential election on June 3. Syrian Speaker Mohammad al-Lahham announced the date in parliament, saying the Syrians living outside the country would vote on May 28. The three presidential candidates in Syria include incumbent President Bashar al-Assad, Maher Abdel Hafiz Hajjar and Hassan Abdallah al-Nouri.