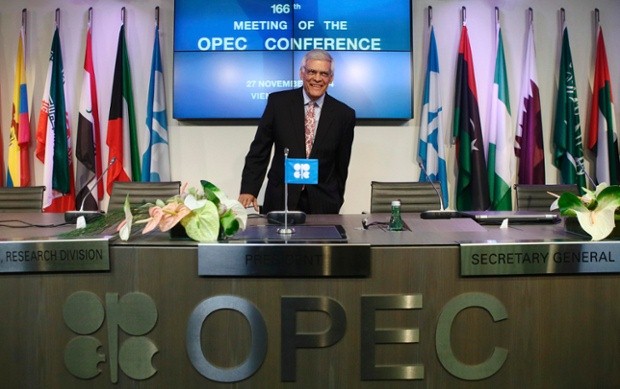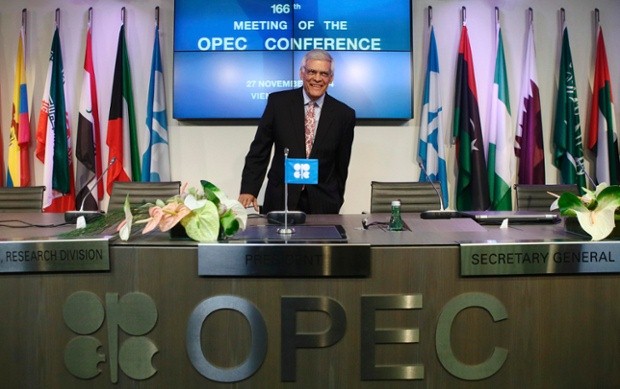 The Organization of the Petroleum Exporting Countries (OPEC) has decided to maintain the amount of the oil it produces at the current level, amid an oversupply of crude and plummeting prices
The decision was made on Thursday at the 166th ministerial meeting of the 12-nation organization in the Austrian capital city of Vienna.
The oil exporter group "decided to maintain the production level of 30 million barrels per day" where it has stood for three years, OPEC said in a communiqué.
The announcement sent world oil prices dropping to fresh four-year lows. Crude prices have fallen by 35 percent since June.
OPEC was under pressure from some of its members, notably Venezuela and Ecuador, to cut output to reduce supplies and push prices back up. However, the call was rejected by Persian Gulf members.
"We should withdraw the overproduction from the market," Venezuelan Foreign Minister Rafael Ramirez had said ahead of Thursday's outcome.
The International Energy Agency (IEA) has warned in a recent report that the "price rout" was not over, and that crude futures would slide well into 2015.
According to the IEA, OPEC pumped 30.6 million oil barrels per day in October, which was above its 30 million bpd target.
OPEC, which groups Algeria, Angola, Ecuador, Iran, Iraq, Libya, Kuwait, Nigeria, Qatar, Saudi Arabia, the United Arab Emirates, and Venezuela, accounts for a third of the world's oil sales.
The 12-nation organization is set to hold its next production meeting in June 2015.