Middle East
Opposition takes nearly half of Kuwait parliament's seats
Results from Kuwait's parliamentary elections on Saturday show the opposition has won nearly half of the seats in the first vote since new emir Sheikh Nawaf al-Ahmad Al Sabah assumed power in September.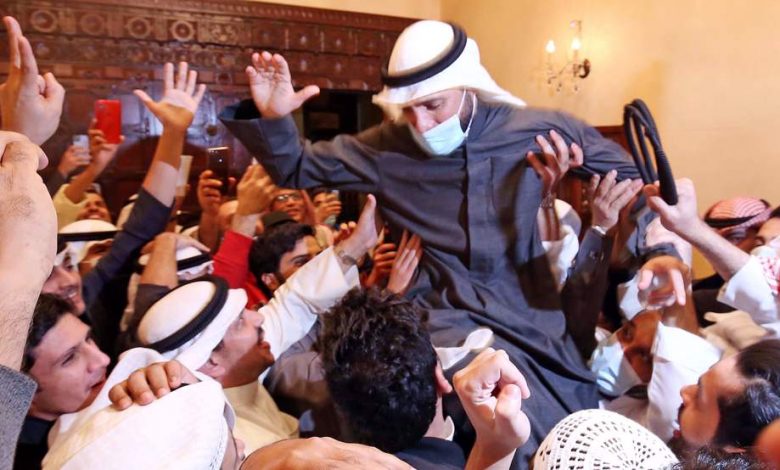 According to the results announced by the electoral commission on state TV on Sunday, candidates belonging to or leaning towards the opposition won 24 seats in the 50-seat National Assembly, up from 16 in the previous parliament.
But none of the 29 female candidates won in the polls, including the sole woman lawmaker in the last parliament, Safaa al-Hashem, who lost her seat.
It has been only 15 years since women won the right to vote and run in elections in Kuwait.
Ahead of the elections, the Middle East Eye cited women candidates and rights advocates as saying that they continued to face heightened scrutiny and criticism in politics compared with their male peers and had access to fewer financial resources.
The polls are the first since Sheikh Nawaf was sworn in as the new emir of Kuwait in September following the death of his half-brother, Sheikh Sabah al-Ahmad Al Sabah, at the age of 91.
The election was overshadowed by the coronavirus pandemic and came amid calls for reforms.
The Muslim Brotherhood-linked Islamic Constitutional Movement (ICM) won three seats, while candidates from the Shia Muslim minority population won six.
Under Kuwait's constitution, no political parties are allowed in the emirate, but many groups operate freely as de facto parties.
"There is a big change in the composition of the new National Assembly," Kuwait analyst Ayed al-Manaa told AFP.
"This is an indication of the voters' anger over the performance of the previous parliament and of their desire for change in economic, health, education" and services, he said.
"The results achieved by opposition were bigger than expected. There was a will to turn the tables on those allied with the government," political analyst Mohamad al-Dosayri told Reuters.
But under the constitution, the emir has the final say in state matters and can dissolve the legislature at the recommendation of the government.
The cabinet resigned on Sunday in a routine procedure after the elections. The emir will appoint a prime minister to select a new cabinet.
Members of the Al Sabah ruling family, in power for the past 250 years, retain full control over key government and executive posts.