Europe
World News
Organized crime killing record number of people in UK: Government agency
A British government agency has warned that authorities are lagging behind in allocating resources to the police to fight organized crime which it says is killing record number of people in the country.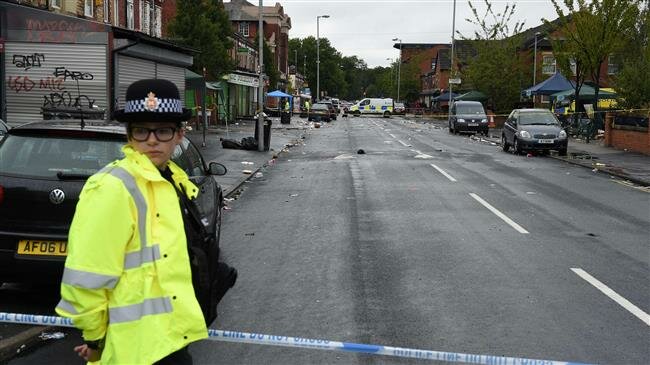 "People should understand that serious and organized crime kills more of our citizens every year than terrorism, war and natural disasters combined," Lynne Owens, who serves as director general of the national crime agency (NCA), told the Guardian newspaper.
The NCA said Britain was facing the risk of losing the fight against organized crime unless the government really cared about the issue and allocated more resources to police and other security forces.
"It is chronic and corrosive. The message needs to be heard by everyone," said Owens, adding, "Against a backdrop of globalization, extremism and technological advances, serious and organized crime is changing fast, and law enforcement needs significant new investment to help combat it,"
The government in the UK has been repeatedly criticized for cutting down on police budget as the country faces record levels of violence on the streets.
Londoners petrified to hear freezer murder reportsA double freezer murder causes massive horror among citizens in east London.
Official statistics have shown that police in the UK has lost some 44,000 officers since the Conservative government came to power in 2010 with a mission to overcome economic recession through a series of austerity measures.
The government finally admitted this year that cuts had had a role in helping violence surge, saying that there was a need for more funding for the police to tackle rising homicide rate.
Many of those killed in the capital London and other large cities last year were victims of stabbing attacks, an issue which the understaffed police in the UK say they are incapable of handling properly without government help.