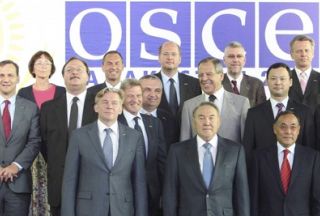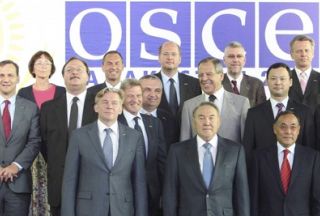 The Organization for Security and Cooperation in Europe (OSCE) plans to send a police mission to Kyrgyzstan following bloody ethnic clashes in the country.
"We are convinced that this police mission that we need (in order) to stabilize the situation in Kyrgyzstan, will take place," German Foreign Minister Guido Westerwelle said Saturday at the beginning of an informal OSCE meeting near the Kazakh capital, Almaty.
"I am under the impression that many colleagues here see this the same way," he said.
He added that he backed an international investigation into the recent clashes between ethnic Uzbeks and Kyrgyz.
Meanwhile, the Kyrgyz government plans to set up its own commission to probe into last month's violence, including allegations that government troops were involved in ethnic violence.
On Wednesday, Human Rights Watch (HRW) accused the Kyrgyz government of detaining and torturing Uzbeks over allegations that they were involved in last month's deadly riots.
Reports claim that more than two thousand people were killed during clashes between Uzbeks and Kyrgyz in June.