Syria
Over 100 ISIL Terrorists Killed in Syrian Forces' Counter-Attacks in Manbij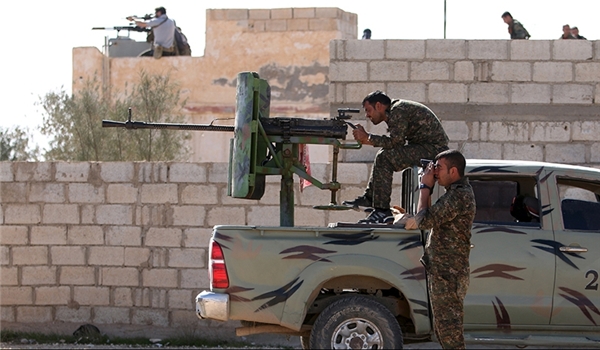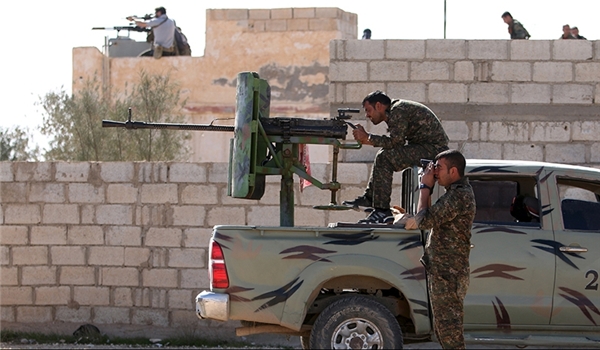 The Syrian Democratic Forces (SDF) launched large-scale counter-attacks on ISIL's defense lines and recaptured at least six villages and their surrounding regions Northwest of Manbij, leaving over 100 militants dead and many more wounded.
The Kurdish-led SDF fighters, who had a tactical pulling back of forces, stormed ISIL vulnerable positions and took back the villages of al-Bouyer, Mashirjeh al-Bouyer, Eilan, Dandaniyeh, Bouzkij and Daadat.
ISIL left behind over 100 dead members, including a top commander and official in charge of heavy weapons named Abu Soleiman Mesri and pulled back its fighter from the region.
Reports said earlier today that the SDF beat ISIL terrorists back from one more neighborhood in the town of Manbij in Northeastern Aleppo and launched mop-up operation to hunt the remaining pockets of militants.
The SDF fighters pushed ISIL back from al-Kajli neighborhood.
ISIL suffered a heavy death toll and left behind its military hardware under the SDF's heavy attacks and retreated from the neighborhood.