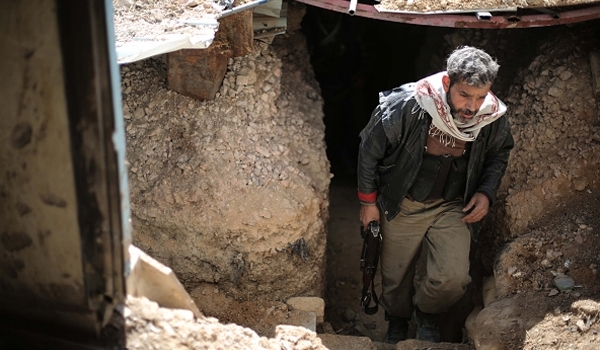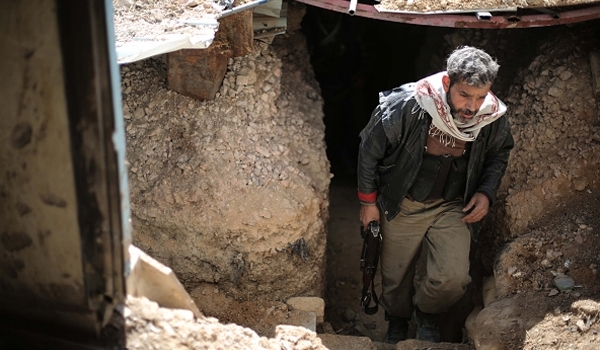 Over 100 more members of al-Nusra Front terrorist group arrived in the Northern province of Aleppo to join their comrades in the fight against the Syrian people, local sources said on Thursday.
According to the residents of Kafar Hamra village in Aleppo, the terrorists entered the region through the bordering areas with Turkey.
Also, informed sources said yesterday that tens of other terrorists crossed the Turkish border with Syria's Northern province of Aleppo to join their al-Nusra Front comrades.
"A 70-member-group of terrorists, trained and supplied in Turkey, have entered Anadan in the territories of Northern Aleppo in groups to join the al-Qaeda-affiliated al-Nusra Front," Syria's Peace Coordination Center in Hmeimim said, adding, "The fresh terrorists have brought with themselves three vehicles loaded with ammunition and weapons."
"Al-Nusra Front's terrorists' artillery units continued to shell two neighborhoods of Sheikh Maqsoud  and al-Ameriyeh and the airport of al-Neireb," the center said, adding, "Handarat refugee camp also came under the mortar shelling of al-Nusra Front."
On Monday, four civilians were killed when terrorist groups fired rocket and mortar shells on a number of residential neighborhoods in Aleppo city and Aleppo countryside.
A source at Aleppo Police Command said that a little boy, a little girl, and two women were killed and 10 others were injured due to rocket shells fired by terrorists on al-Midan neighborhood.
The source added that the shells also caused the collapse of a house and damaged a number of houses and cars in the neighborhood.