Syria
Over 100 Terrorists Including Commanders Killed in Clashes with Syrian Army in Aleppo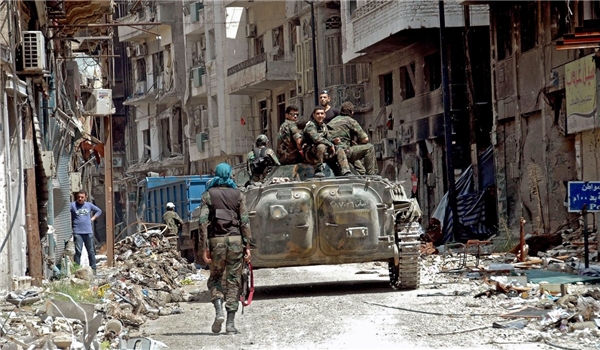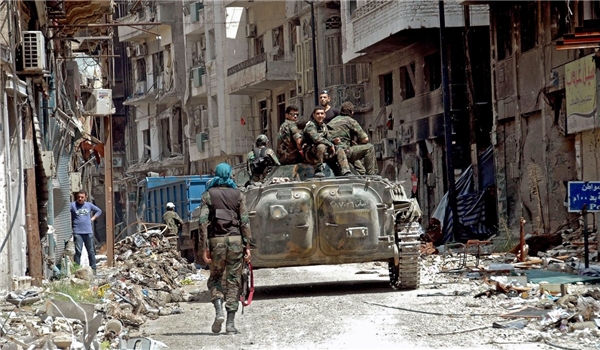 Over 100 terrorists, including three notorious commanders, have been killed in clashes with the Syrian Army and popular forces in Sheikh Saeed district South of Aleppo city in last 48 hours, an army commander said on Wednesday.
"In addition to the liberation of several key positions and areas in the government forces' offensives on Tuesday and Wednesday, over 100 terrorists, including Commander of Nouralddeen al-Zinki Omar Haji, have been killed in Sheikh Saeed battlefields," the commander said.
Terrorist-linked websites also confirmed that two commanders of Karam al-Jabal Shohada Battaion, namely Haj Aziz Khan Toumani and Ahmad Bi San, have also been killed in clashes with the Syrian soldiers in Aleppo.
Tens of terrorists, including a notorious commander of Ahrar al-Sham, were killed in a tough battle in Sheikh Saeed district in Southern Aleppo on Tuesday.
Field Commander of Ahrar al-Sham Abu Hareth al-Halabi along with tens of militants from this and other terrorists groups affiliated to Jeish al-Fatah coalition were killed in Sheikh Saeed battlefield.
A field source disclosed that the Syrian army's advance against militants has slowed down as hundreds of militants are now fighting against the government troops in Sheikh Saeed.
The army soldiers, the Lebanese Hezbollah and Iraqi al-Nujaba fighters have started a fresh phase of offensives in Sheikh Saeed and already managed to advance to Sheikh Saeed bridge.
Fierce clashes are still underway in Sheikh Saeed.
Before the start of the fresh phase of the operation by army men, the Syrian fighter jets pounded Jeish al-Fatah's positions in the Southern parts of Aleppo over 25 times.