Iran
Over 1,600 reporters will cover Iran's Majlis elections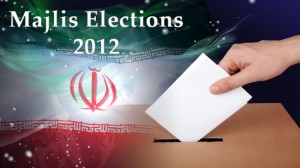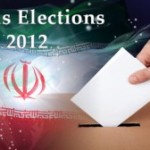 The governor of Tehran says more than 1,600 Iranian and foreign reporters will cover the country's ninth parliamentary election on Friday, March 2.
"About 1,300 domestic and 350 foreign reporters working for 174 international media will provide coverage for the ninth election of the Majlis on Friday," Mohsen Nayebi said.
The official noted that the foreign reporters come from countries that include Germany, Austria, Spain, the US, Ukraine, Italy, Brazil, Belgium, Turkey, the Czech Republic, Russia, Japan, France, Finland, Qatar, Canada, South Korea, Colombia, Lebanon, and Venezuela.
On Wednesday, February 29, Leader of the Islamic Revolution Ayatollah Seyyed Ali Khamenei predicted a high turnout in the upcoming parliamentary elections, describing the event as yet another firm slap in the face of world arrogance.
The Leader said that the Iranian nation will display their firm determination to the enemies of the country and deliver another heavy blow to the face of hegemonic powers, one that would be even heavier than the one on February 11 during rallies marking the anniversary of the Islamic Revolution throughout the country.
Tehran's Governor General Morteza Tamaddon told Press TV on Wednesday that opinion polls conducted so far predict a high election turnout, especially in Tehran, where more than five million are eligible to vote.
He added that 547 candidates will contest for the parliamentary seats in the capital's constituency, including four seats for religious minorities comprising Zoroastrians, Jews, Assyrians and Armenians.
Tamaddon stated that more than 5,000 polling stations in Tehran will be controlled and run by half a million people including representatives of the candidates.
Over 48 million Iranian voters are eligible to cast their ballots in the March 2 votes.
More than 5,400 people registered to run in the race for the 290 parliamentary seats. Iran's Guardian Council, charged with supervising the elections, approved the competence of more than 3,400 hopefuls.