Asia-Pacific
Over 2,000 people killed in Nepal earthquake: Photos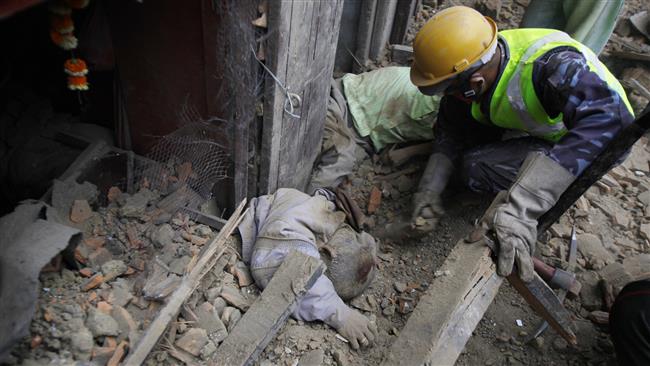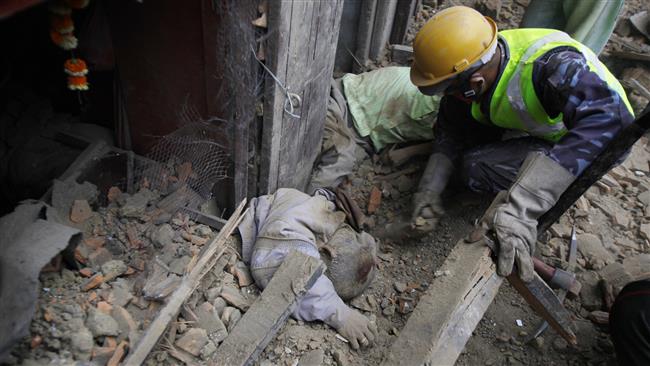 The death toll from Nepal's massive earthquake has surpassed 2,000 in the Himalayan country and neighboring nations as the rescue operations continue in the region.
Nepalese national police spokesman Kamal Singh Ban said Sunday that the number of confirmed dead from quake had risen to 1,953 in the country.
This is while officials in neighboring India said the toll from the tremor stood at 53 and Chinese media reported 17 people had died in the quake in the Tibet region.
In addition, at least 17 people perished in an avalanche on Nepal's Mount Everest, which was triggered by the quake.
Meanwhile, the US Geological Survey said a 6.7-magnitude aftershock hit an area northeast of the capital on Sunday, with climbers on Mount Everest reporting that the new tremor triggered more avalanches.
The Saturday quake destroyed large parts of the oldest neighborhoods in Nepal's capital, Kathmandu and the quake was also felt across India, Bangladesh, China's region of Tibet and Pakistan.
The magnitude 7.8 quake, with its epicenter outside Kahtmandu, was the worst to hit the nation in over 80 years.