Europe
World News
Over 300,000 people in UK sign petition to boycott BBC
A petition to boycott the BBC have gained a huge momentum with hundreds of thousands across the United Kingdom supporting it just two days after the media organization announced it would restore a tax for old people to watch its TV content.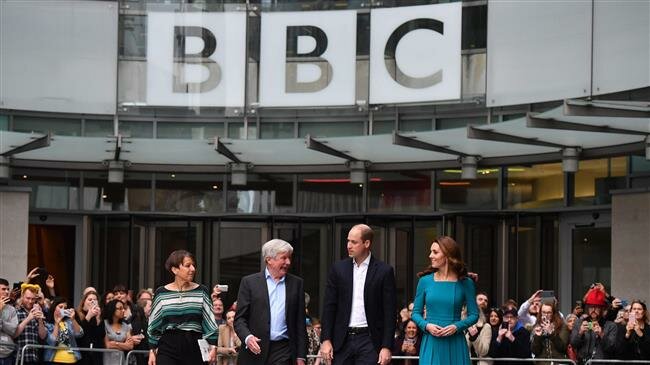 The Daily Express said in a Wednesday report that more than 310,000 signatures had been gathered within just hours of the launch of the petition by charity Age UK demanding the British government to take action against BBC'S decision earlier this week to restore the annual license fees for over-75 pensioners.
The petition, titled Switched Off: Save Free TV for Older People, calls BBC's decision, which will affect 3.7 million people in the UK, a "shameful" move.
"For over a million of our oldest citizens the TV is their constant companion and window on the world. And now it's under threat," read the petition.
The BBC said on Monday that it will not be able to fund a government scheme to renew the 154.50-pound license fee for over 75s as of June 2020 and only those with a pension credit, a government social aid paid to poorer pensioners, will be subsidized.
Struggling BBC to restore fees for pensionersThe BBC says a free TV license scheme for over 75s will be abolished as of next year.
The announcement sparked widespread outrage in Britain where many believe the publicly-funded BBC is misusing its vast financial revenues which are mainly driven by the annual subscription paid by the viewers, while trying to further squeeze the old-age pensioners on their already tight means.
The Age UK said at least 650,000 of Britain's poorest pensioners won't be able to afford to the annual license fee.
The timing of the announcement has also proved to be problematic as it came just after the BBC provided massive coverage of the Second World War commemorations where war veterans were offered some unprecedented publicity.
Victor Gregg, a 99-year-old prisoner of the war, said on Wednesday that the BBC was "robbing the piggybanks" of the very same people it celebrated on the 75th anniversary of the D-Day landings, a major operation on June 6, 1944 which turned the tides of the war against Axis powers led by Germany.
"It's only two days ago that they were patting all these old people on the head and calling them heroes," Gregg said during an ITV morning show.