Syria
Over 400 militants lay down arms in Dara'a after truce deal with Syrian army: Military source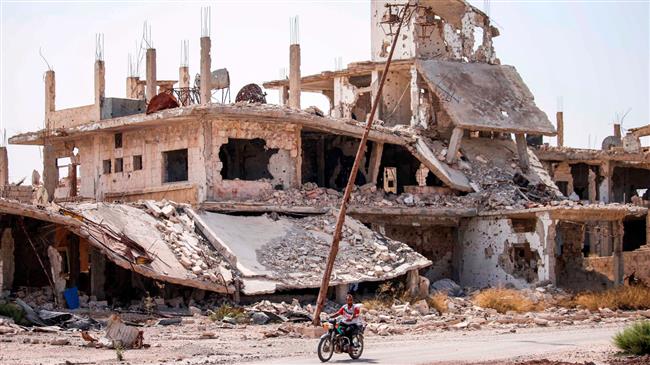 More than 400 militants holed up in Syria's southwestern province of Dara'a have agreed to lay down their arms and renounce violence following breaches of a truce agreement they reached with the national army last month.
A Syrian military source, speaking on condition of anonymity, told Russia's Sputnik news agency on Monday that a total of 430 militants, who had violated the truce in Dara'a al-Balad neighborhood, accepted to regulate their status and handed over 105 pieces of weaponry at a reconciliation center in the area.
The militants began to arrive at the reconciliation center from 10:00 a.m. local time (0700 GMT) as the deadline set by Syrian government authorities for militants to accept the ceasefire conditions was expiring.
The Syrian army had pledged to resume its counter-terrorism military operations following the deadline.
Under the truce deal, reached on August 14, the militants were obliged to hand over their weapons, and government forces were due to install checkpoints in nine districts of Dara'a al-Balad.
All militants who refused to lay down weapons were to depart for the north of Syria or Jordan by buses provided by government authorities.