Iran
Over 42% of eligible voters took part in parliamentary elections: Interior minister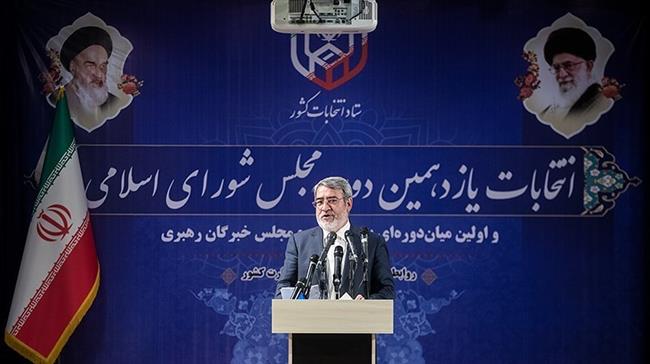 Iran's interior minister says over 24 million Iranians, out of a total of about 58 million eligible voters, took part in the recent parliamentary elections, putting the overall voter turnout at 42.57 percent.
Speaking to reporters after the termination of vote counting on Sunday, Abdolreza Rahmani Fazli said, "There were more than 57.918 million eligible voters in the country," according to figures provided by the Statistical Center of Iran and the National Organization for Civil Registration.
"Some 24.512 million people, including 48 percent of woman and 52 percent of men took part in these elections," Rahmani Fazsli said, adding that the figures amount to an overall turnout rate of 42.57 percent.
Iranians went to the polls on Friday in the first general elections since the United States imposed sanctions following its pullout from the landmark 2015 nuclear deal.
Rahmani Fazli said the turnout was "quite acceptable" given the outbreak of the new coronavirus in the country in addition to the political circumstances such as the downing of a Ukrainian passenger plane in Tehran, which killed all the 176 people on board, and violent riots following protests in several cities prompted by gasoline rationing and price hikes.
Iran's Health Ministry on Sunday raised the death toll from the disease to eight and the number of people who had tested positive to 43. The epicenter of the outbreak is the central city of Qom.