Syria
Over 50 Jaysh Al-'Ummah Fighters Surrender to Syrian Security Forces at Douma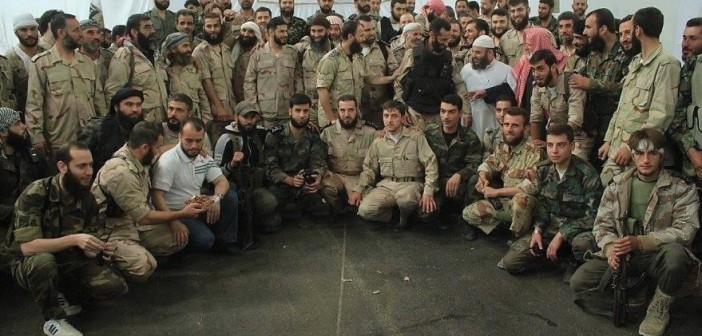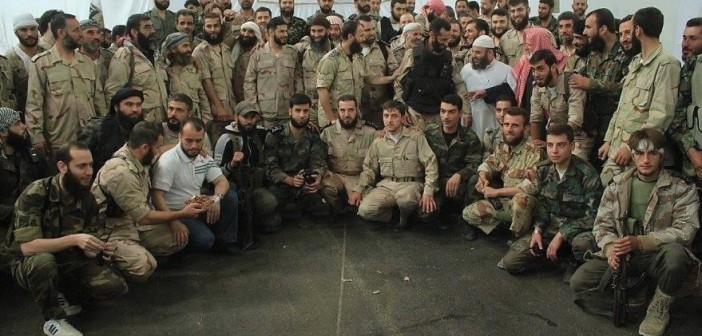 The recent turmoil between Jaysh Al-Islam (Army of Islam) and Jaysh Al-'Ummah (Army of Unity) has created a rift between their fellow rebel militas, forcing both sides to declare war on one another inside the imperative city of Douma in the Rif Dimashq Governorate.
On Sunday, Jaysh Al-Islam's leader, Zahran 'Alloush, declared war on his former allies in Douma, resulting in a number of casualties for Jaysh Al-'Ummah; this forced the Free Syrian Army's (FSA) Central Command to issue a declaration of war against 'Alloush's militant group after the assassination of 2 senior members of Jaysh Al-'Ummah – they would also demand the arrest of the Jaysh Al-Islam leader and the surrender of his forces.
Tensions remain high in Douma, as members of Jaysh Al-'Ummah have refused to surrender to Jaysh Al-Islam; instead, 58 of their fighters turned themselves in to the Syrian Arab Army (SAA) at one of their checkpoints on the outskirts of Douma. The remaining 1,000 fighters belonging to Ahmad Taha's militant group (Jaysh Al-'Ummah) are still scattered around Douma, avoiding Jaysh Al-Islam checkpoints in the city.