Syria
Over 50 Terrorists Killed in Failed Attack to Recapture Key Town in Northern Hama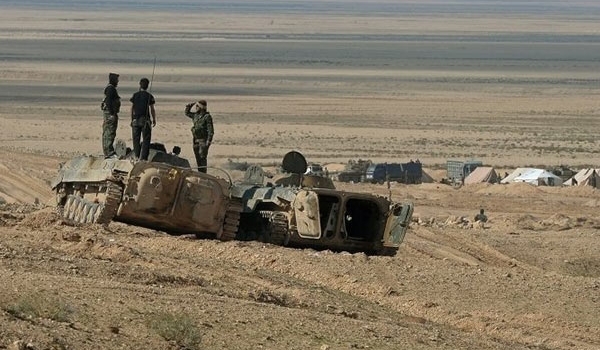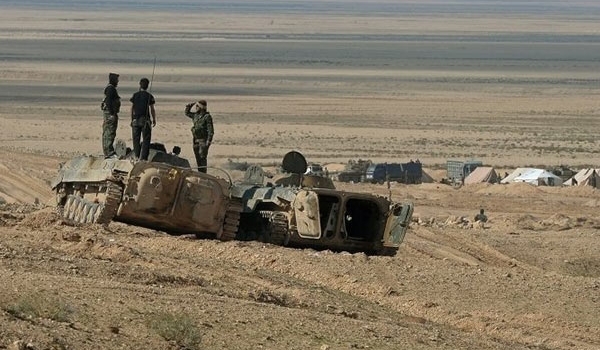 Terrorists retreated from the battlefield after losing 50 militants in a counterattack on government forces' positions in the town of Souran that was just captured by the army few days ago.
Syrian army soldiers, backed up by the Russian and Syrian fighter jets, repelled the joint attack of Faylaq al-Sham, Jeish al-Ezzah, Ahrar al-Sham and Jund al-Sham on their strongholds near the newly-recaptured town of Souran, killing at least 50 militants and wounding many more.
In the meantime, militants' centers in the towns of Taybat al-Imam and its nearby villages, Tal Bazam, Lahaya and Bouyedeh were heavily shelled by the Syrian army's artillery units.
Syrian government forces have been hitting terrorists' defense lines near Taybat al-Imam to drive them out of the town.
Reports said on Thursday that the Syrian army troops continued the liberation operation in Northern Hama province to retake the two strategic towns of Souran and Taybat al-Imam, establishing full control over Souran.
"Militants sent tens of reinforcements from the nearby town of Taybat al-Imam to Souran to prevent the fall of the city," a battlefield source said, "But pro-government forces inflicted heavy damage and casualties on the terrorists and took back the city".
According to the source, after the Syrian Army won back Souran, the terrorists launched a large-scale assault from Taybat al-Imam to drive the pro-government forces out the city, but were pushed back.