Syria
Over 60 ISIL Terrorists, Including 14 Foreign Nationals, Killed in Syria's Deir Ezzur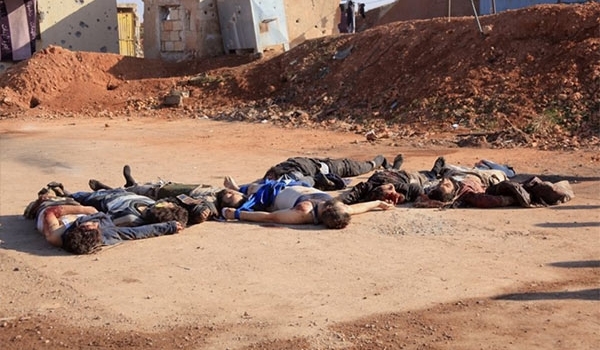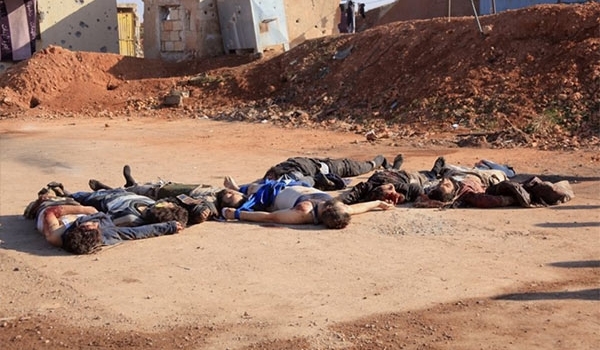 Abu Umar al-Biljiki and 13 other foreign members of the ISIL terrorist group were killed in clashes with the Syrian Army across the neighborhoods of the Eastern city of Deir Ezzur.
At least 63 ISIL terrorists, including 14 non-Syrian fighters, were killed and 84 more were wounded in the heavy fighting with the Syrian soldiers in the neighborhoods of al-Roshdiyeh and al-Haweija.
A Belgian terrorist that was identified as Abu Umar al-Beljiki alongside 7 Pakistanis, 4 Chechens, and 2 Jordanians were killed in al-Roshdiyeh and al-Haweija.
The Syrian army fended off the ISIL attacks in Deir Ezzur, killed many of them and destroyed their military vehicles and equipment.
Earlier reports said today that the Syrian army pushed back ISIL's offensives in at least two neighborhoods of Deir Ezzur city and inflicted a heavy death toll on the terrorists.
The Syrian army troops engaged in fierce clashes with the ISIL militant groups in the neighborhoods of al-Roshdiyeh and Haweija, killed or wounded many of them and forces them to pull back the rest of their force and fled the battlefronts.
The army also targeted the ISIL defense lines near Deir Ezzur airbase and the village of al-Baqaliyeh in the Northern part of the city, and inflicted major damage on their military hardware.
In the meantime, the Syrian fighter jets bombed the ISIL strongholds near the village of al-Salehiyeh, which ended in the destruction of the terrorist group's military grid.