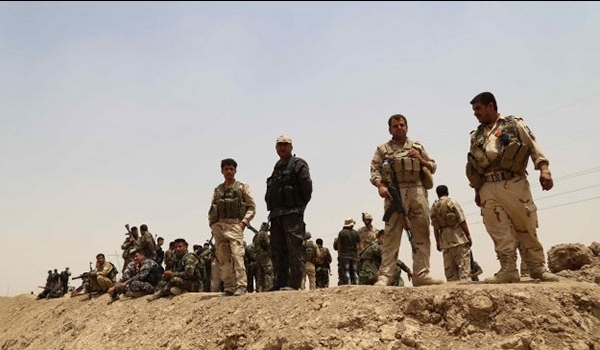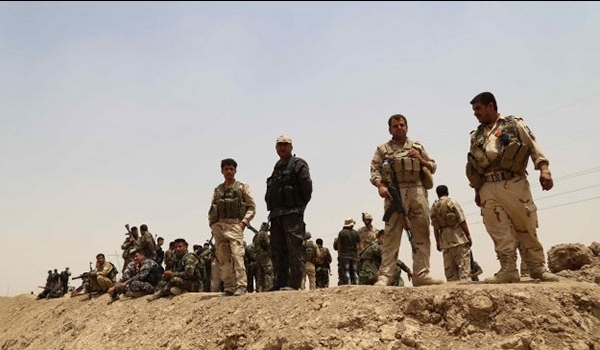 More than 70 terrorists of the Islamic State of Iraq and the Levant (ISIL) group were killed in fierce clashes with joint Iraqi and Kurdish security forces, a security source said.
The battle broke out in the afternoon when dozens of ISIL militants stormed the village of Sultan Abdullah on the main road between the towns of Gwer and Qaiyara, in South of the provincial capital city of Mosul, some 400 km North of Baghdad, the source told Xinhua on condition of anonymity on Sunday.
The ISIL militants seized the village but the security forces pounded the militants' positions with artillery and mortar rounds, the source said.
"The troops counted more than 70 bodies of the IS(IL) militants scattered around the pounded positions and at edges of the village," the source said, adding that a senior ISIL leader Taha al-Afri was among the killed.
Two of the Kurdish security members, known as Peshmerga, were killed and five others wounded in the clashes, the source said, adding that Major General Othman Tirani, a commander of the Peshmerga force, was among the wounded.
The joint Iraqi security and Peshmerga forces continue their shelling on the ISIL positions in the village and surrounding areas and are preparing to carry out a counter attack to retake control on the village, he added.
The battle came a day after the ISIL militants managed to seize the town of Gwer for several hours after they crossed the nearby Zab River by boats from nine directions, but they were pushed back by the Peshmerga, leaving 28 Kurdish Peshmerga and 45 ISIL militants killed.