Over 90,000 sign UK petition against Israeli PM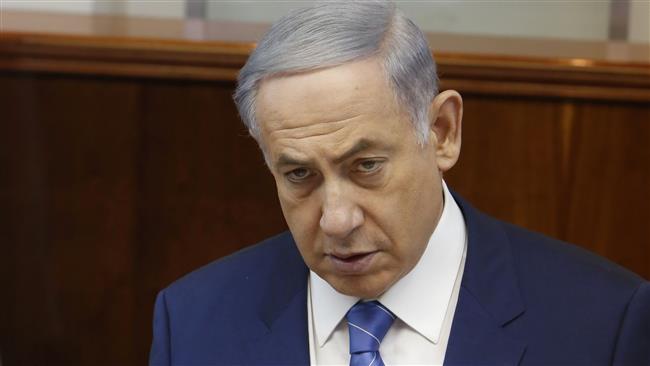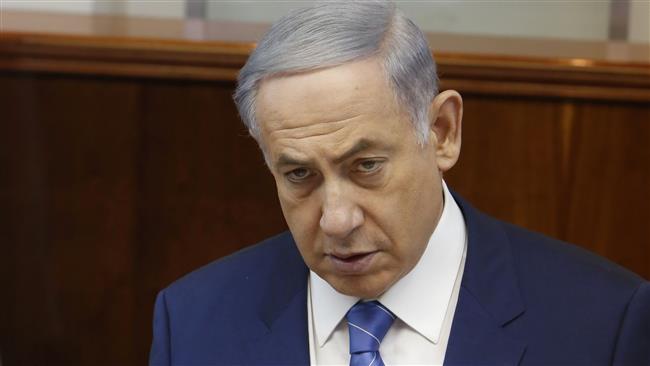 A petition posted on the British parliament's website for the arrest of Israeli Prime Minister Benjamin Netanyahu over crimes against Palestinians has garnered over 90,000 signatures.
The petition, called 'Benjamin Netanyahu to be arrested for war crimes when he arrives in London,' has now over 90,500 signatures.
Activists say under international law, Netanyahu must be arrested for war crimes against Palestinians in the blockaded Gaza Strip last year. They want the British government to arrest Netanyahu upon arrival in the UK for an official visit next month.
The petition was launched earlier this month.
The initiator of the petition, British citizen Damian Moran, has told Press TV in an interview that Netanyahu should not be allowed to walk around freely after Israel's bloody war of the 2014 summer in the Gaza Strip.
The British government says certain officials have legal immunity and cannot be arrested or detained. However, if the number of signatories reaches 100,000, a parliament debate must be opened.
Earlier this month, the Israeli Ministry for Foreign Affairs said in a statement that the petition has "no real meaning," adding, "Bilateral ties between Britain and Israel are closer than ever before."
Israel unleashed its military onslaught on the impoverished Gaza Strip in early July 2014. The offensive ended on August 26, 2014, with a truce that went into effect following indirect negotiations between representatives from Palestinian resistance movement Hamas and Israeli regime in the Egyptian capital, Cairo.
Nearly 2,200 Palestinians, including 577 children, lost their lives in Israel's war. Over 11,100 others – including 3,374 children, 2,088 women and 410 elderly people – also sustained injuries.