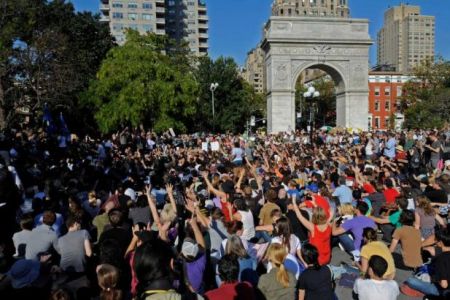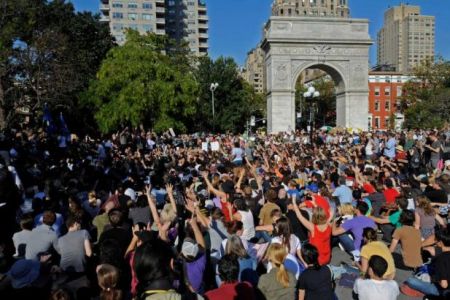 Occupy Wall Street (OWS) protesters in New York are planning a new mass rally against bank foreclosures which have left thousands of Americans homeless over the past years, Press TV reports.
OWS organizers say protesters are to gather in Liberty and Square from there march to Queens, the foreclosure capital of New York.
Earlier, about 400 New York protesters marched through downtown Manhattan, holding thousands of complaint letters to the headquarters of five of the largest US banks, posted on their website.
Protesters expressed anger at Washington for bailing out banks during the 2008 financial crisis, while Americans dealing with the high unemployment rate received no relief.
Anti-corporate protesters in Oakland, California have reoccupied their camp site following the recent wounding of a 24-year-old former US soldier, Scott Olsen, by California police.
Oakland protesters also say they are planning a citywide strike on Wednesday.
The 'Occupy' movement, emerged after a group of people on September 17 rallied in New York's financial district under the motto of 'Occupy Wall Street,' protesting corruption, poverty as well as social inequality in the US.
The movement has sparked similar protests across the world, including Australia, Britain, Germany, Italy, Spain, Ireland, and Portugal.