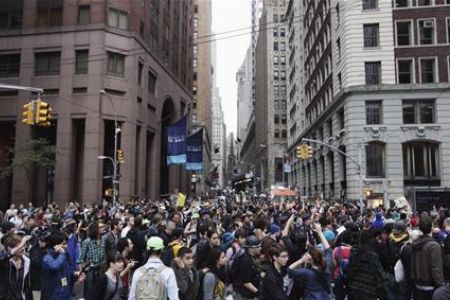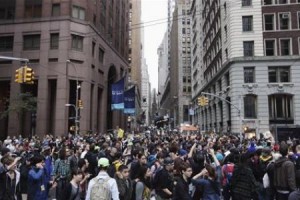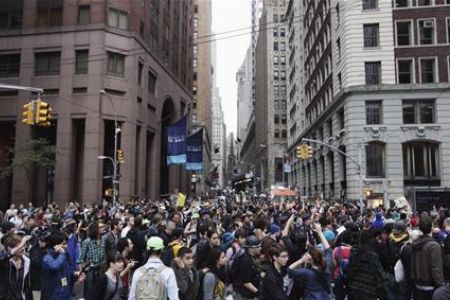 Occupy Wall Street (OWS) protesters in New York have marched on the headquarters of the largest US banks amid widening anti-capitalism demonstrations in the United States.
Around 400 OWS protesters marched through downtown Manhattan on Friday, handing out thousands of letters of complaint they collected from their website, occupytheboardroom.org, to the headquarters of banks they accuse of corporate greed.
The marchers made stops at the offices of Citigroup, Bank of America, Morgan Stanley and Wells Fargo, the Wall Street Journal reported.
The protesters were angry over billions of dollars used to bail out US banks during the 2008 financial crisis, and said the bailouts helped the financial institutes earn huge profits while average Americans received no relief.
The OWS organizers have also announced plans to hold another protest rally at City Hall Park in New York City on Saturday, to voice opposition to the nationwide mass arrests and brutal treatment of protesters by the police.
The movement started after a group of people gathered in New York's financial district under the motto of 'Occupy Wall Street,' to protest corruption, poverty as well as social inequality in the United States.