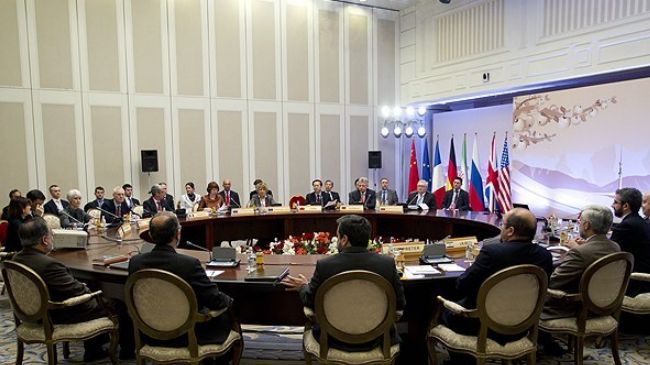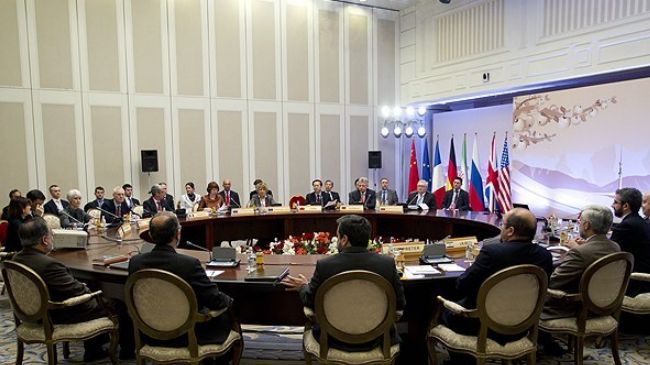 Russia says the P5+1 group of world powers is willing to resume its comprehensive talks with Iran in the near future.
In a statement released on Tuesday, the Russian Foreign Ministry announced that senior diplomats from the P5+1 group, comprising Britain, China, France, Russia, and the United States plus Germany, had expressed their interest to soon restart negotiations with Iran at a meeting chaired by EU foreign policy chief Catherine Ashton in Brussels earlier in the day.
The top officials from the P5+1 group "particularly stressed their interest in holding the next full-format round of talks between Iran and the six states in the near future, as soon as the Iranian side is ready," the statement read.
At the end of the meeting in Brussels, Ashton said in a statement that the P5+1 group hopes to resume negotiations with Iran "as soon as possible."
Iran and the P5+1 group have held several rounds of talks on a range of issues, with the main focus being on Iran's nuclear energy program. The two sides wrapped up their latest round of negotiations on April 6 in the Kazakh city of Almaty. An earlier meeting had been held in Almaty on February 26-27.
On Monday, Russian Deputy Ambassador to the United Nations Pyotr Ilyichov and China's Deputy Permanent Representative to the world body Wang Min called for the resumption of the Iran-P5+1 talks as soon as possible.
The US, Israel, and some of their allies have repeatedly charged that Iran may intend to acquire nuclear-weapons capability in the future.
Tehran has categorically rejected the accusation, arguing that as a signatory to the Non-Proliferation Treaty (NPT) and a member of the International Atomic Energy Agency (IAEA), it is entitled to develop nuclear technology for peaceful purposes.
In addition, the IAEA has conducted numerous inspections of Iran's nuclear facilities but has never found any evidence showing that Tehran's nuclear energy program has been diverted toward non-civilian objectives.