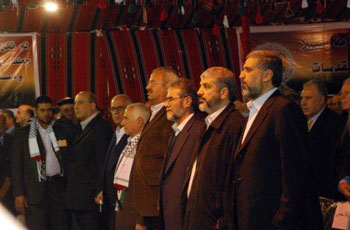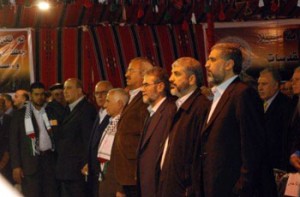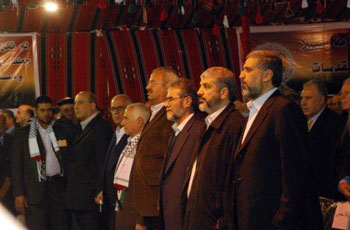 Secretary General of the Palestinian Islamic Jihad Movement Ramadan Abdallah Shalah said on Friday the Palestinian Authority (PA) of Mahmoud Abbas could not impose its thoughts on the Palestinian nation or introduce its plans as national plans.
Speaking at the anniversary ceremony of the movement's establishment at Yarmouk camp in Syria, he said at the best situation Fatah Movement would be able to attract only 30 percent of the Palestinian public opinion so it is not allowed to offer its thoughts as Palestine's national plan.
He criticized some PA officials including Mahmoud Abbas for their reliance on the West's so-called peace plans, adding that according to the Oslo peace agreements, the so-called independent Palestinian government should have been established last May.
"But the occupying regime's expansionary policies and settlement buildings during the past 16 years has made it impossible to talk about establishing an independent Palestinian state in the West Bank and the Gaza Strip," he added.
"Palestinian national plan should be in accordance with the will of people who want freedom of their lands and establishment of an independent Palestine with Quds as its capital," he said describing resistance as the only way to gain the goal.
In another part of his remarks, Ramadan Abdallah criticized certain Arab officials who call resistance as an adventurous act, saying that resistance against the occupying Zionists is a religious and national duty.
He also ridiculed Arab officials who at the one hand have designated 'reconciliation with the Zionist regime' as their strategic goal and at other hand put independent countries such as Iran and Syria under pressure for supporting resistance fighters by accusing them of interfering in the Palestinian internal affairs.
Touching on Mahmoud Abbas' decision to quit his post as head of Palestinian Authority, Abdallah urged him to announce transparently that the peace talks with Israel have failed, noting that saving the Palestinian nation is more important than personal interests.