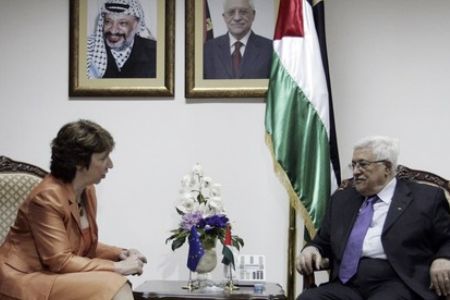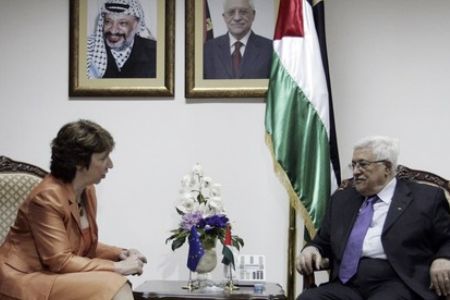 Acting Palestinian Authority Chief Mahmoud Abbas would not follow direct talks without a complete Israeli settlement freeze, his spokesman says.
"We will not negotiate without a complete freeze on settlements activity," Abbas spokesman Nabil Abu Rudeina was quoted as saying by AFP on Thursday.
His remarks came after the acting Palestinian Authority (PA) chief met with European Union foreign policy chief Catherine Ashton.
Ashton made no statement after the meeting, but Abbas spokesman said she "supported the Palestinian position on the settlements freeze" during their meeting.
In a statement before her visit, Ashton said, "As I have said, the EU regrets the Israeli decision not to extend the moratorium on settlements."
Tel Aviv has dismissed the international calls to extend the partial 10-month moratorium on expansion of its occupation through settlement construction.
The moratorium expired on Sunday, but the PA said it would decide about the talks after consulting with Arab foreign ministers.
Abbas is expected to meet the ministers in the Egyptian capital Cairo next Wednesday.