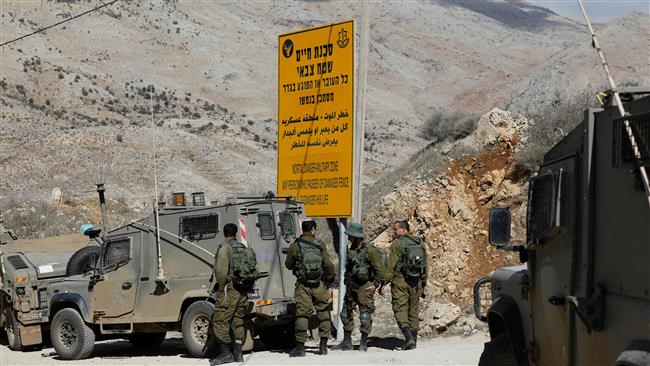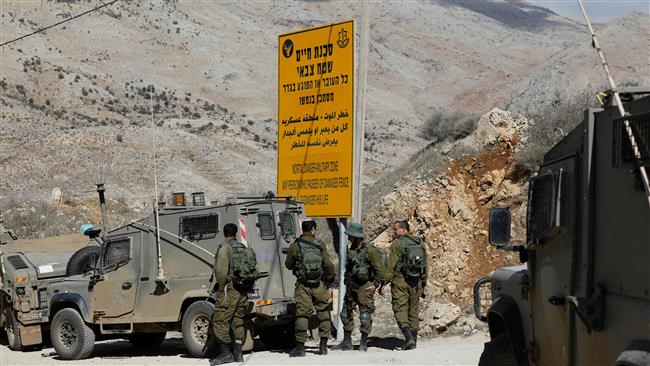 The Palestinian Authority has accused Israel of supporting terrorist groups in Syria after Tel Aviv threatened to directly intervene in the war following an elaborate attack on a Syrian Druze village.
The Israeli military on Friday threatened to launch an incursion into Syria "to protect" residents in Hader, which is populated by the Arab country's Druze minority known for supporting the Syrian government.
Earlier that day, at least nine people were killed and 23 others wounded in a car bombing by Nusra Front terrorists, which also involved an exchange of fire with government troops based in the village close to the Israeli-occupied Golan Heights.
After the attack, people in the Golan Heights held a protest to condemn what they called Israel's support for anti-Damascus terrorists. Israeli forces were deployed to the area to disperse the protesters.
In a statement, the Palestinian Authority said Tel Aviv "tactically retreated" from its decision to "support the so-called Syrian opposition from occupying the Syrian Druze village of Hader."
The statement said that Israel's retreat came "under pressure from Druze reactions in Israel" to "the suspicious relationship between the regime in Tel Aviv" with al-Qaeda and al-Nusra terrorists.
Israel, the ministry said, is providing al-Nusra with weapons, salaries, medical aid and intelligence to fight Syrian troops and keep them at bay from the territories under the occupation.
Since a war in 1967, Israel has occupied two-thirds of the Golan Heights but Hader has remained under the Syrian control, with a population which is strongly loyal to the government in Damascus.
Israel has widely been reported to be providing medical treatment and other assistance to Nusra Front terrorists in Golan.
Tel Aviv has also repeatedly targeted the Syrian army positions, with Damascus saying the attacks were aimed at propping up the militants.
In June, UN chief Antonio Guterres expressed concerns about a spike in contacts between the Israeli military and Syria militants, saying it could lead to an escalation and cause harm to UN observers deployed to the Golan Heights.
The Wall Street Journal said in the same month that Israel had been providing Takfiri terrorists in Syria's Golan Heights with a steady flow of funds and medical supplies.
In September 2016, Israeli lawmaker Akram Hasson criticized Israel for supporting Takfiri terrorists in Syria, saying Israel's escalation of attacks on the Syrian army positions in the Golan Heights had been aimed at paving the way for the terrorist group to gain more ground.