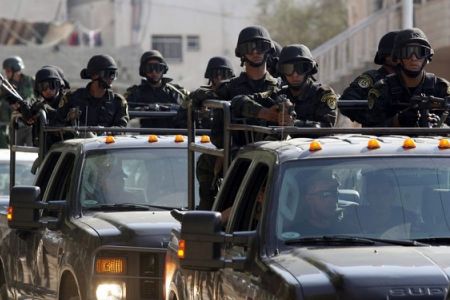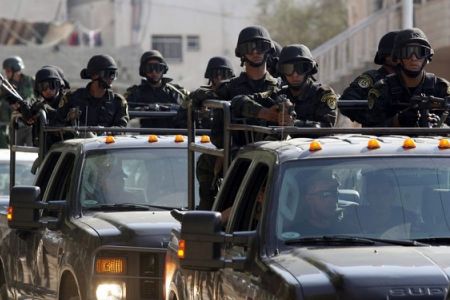 The armed wing of Hamas and other resistance groups have warned the Fatah-dominated Palestinian Authority (PA) against a crackdown on their members in the West Bank.
The resistance groups, in a joint statement on Wednesday, called on the PA to release their members.
"What is happening in the West Bank is a vicious attack on the sons of the resistance… it has taken a dangerous turn that requires a severe response," AFP quoted the groups as saying.
"This response will target the leaders of the Fatah movement in the West Bank and the Gaza Strip," they warned.
The armed wing of Hamas also accused the Authority of "treason."
The warning comes as Fatah and Hamas are scheduled to meet on October 20 over the ratification of an Egyptian-backed unity deal, poised to end inter-factional rivalry.
Hamas spokesman Abu Obeida also warned his resistance group may take retaliatory measures against Fatah leaders.
"If Palestinian reconciliation is not able to prevent Fatah from taking these aggressive actions against the resistance, then no one will blame us if we target its leaders wherever they are," he said on Wednesday.
Since the takeover of Gaza both Hamas and the Palestinian Authority have arrested and mistreated scores of political rivals in the territories under their control, according to Palestinian and international human rights groups.
Earlier this week the PA sentenced a Hamas member to 20 years in prison for participation in clashes with security forces in occupied West Bank in 2009.