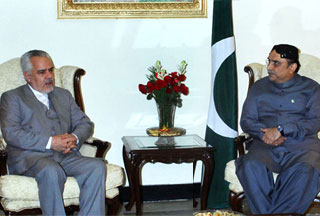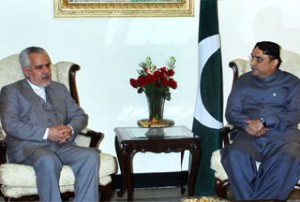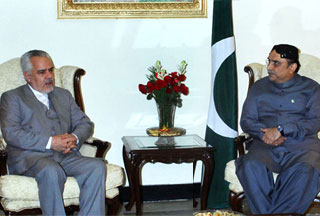 Iran has called on Pakistan to identify and hand over those involved in last month's terrorist attack in south-eastern province of Sistan-Baluchestan.
Last month, the Pakistan-based Jundallah terrorist group carried out a bombing in Pishin district that left 42 people killed, including several high-ranking Iranian commanders.
Iranian officials have accused certain foreign countries, including the US, Britain, Pakistan as well as Saudi Arabia of supporting Jundallah.
Spearheaded by Abdulmalek Rigi, Jundallah terrorists have staged a tidal wave of bombings and terrorist attacks in Iran.
"Iran's government and nation expect Pakistan to arrest the perpetrators of the incident and hand them over to Iran," said Iranian First Vice President Mohammad-Reza Rahimi in a meeting with Pakistani President Asif Ali Zardari in Kabul on Thursday.
Zardari responded to Rahimi's concerns, saying Islamabad has prepared itself for battling terrorism.
The two sides, in Afghanistan attending President Hamid Karzai's inauguration ceremony, also spoke about regional issues.
Rahimi said that the interference of foreign nations has been the main obstacle for regional progress.
He added that regional security and stability can only be achieved through the cooperation of countries in the region.