Asia-Pacific
India
Pakistan
Pakistan celebrates 74th Independence Day with declaration of unity on Kashmir
Pakistan celebrated its 74th Independence Day on Friday, with President Arif Alvi using an address to express solidarity with the people of Indian Kashmir and criticize India for its actions in the region.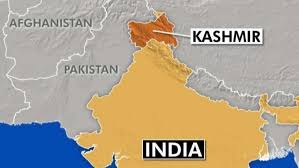 The main flag hoisting ceremony was held at President House in Islamabad, with Alvi emphasizing the unflinching support to the Kashmiri people in his speech.
"There have never been any differences between the government and the opposition on the issue of Kashmir. We cannot leave our Kashmiri brethren alone. We will keep fighting their case," Alvi said.
In Karachi, a contingent of Pakistan Naval Academy cadets performed a change of guard ceremony at the mausoleum of founder of Pakistan, Quaid-e-Azam Mohammad Ali Jinnah to mark the event.
(Source: Reuters)